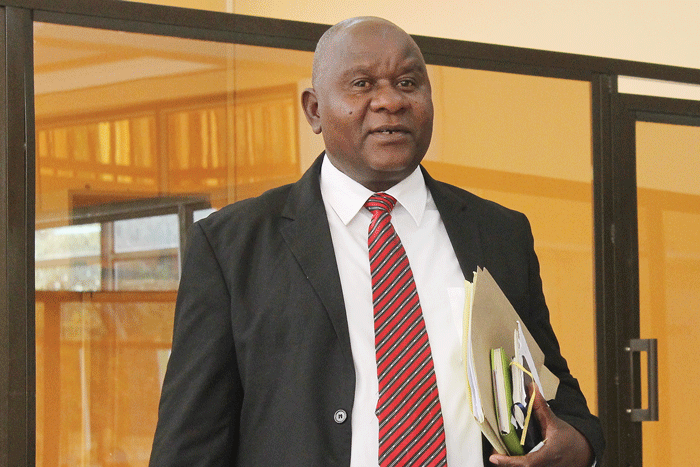 WHILE the Sports and Recreation Commission (SRC)'s decision to suspend Zifa general-secretary Joseph Mamutse to institute investigations into a number of key issues is in the interest of the national game, it can't escape the fact that there is urgent need for consensus by all football stakeholders to move the game forward.
EDITORIAL COMMENT
The SRC board suspended the Zifa chief a week ago from all football related activities to facilitate investigations into the circumstances surrounding the clearance of national football teams to participate in tournaments in South Africa without the approval of both the sports governing body and the Health ministry in light of the stringent COVID-19 protocols.
The sports regulatory body also suspended its director-general Prince Mupazviriho over irregularities in the clearance of the teams for foreign assignments. Because human nature has an inclination to resist change in favour of the status quo, Zifa has demanded the reinstatement of its chief executive, arguing that SRC's actions were unprocedural and a violation of Fifa statutes which stipulate that member associations should run football activities independently without undue influence from government or third parties.
The local soccer controlling body has since approached the Administrative Court as the tiff between the two parties escalates.
This bickering between the two sports bodies is unhelpful as it supresses the development of the local game.
A sport that has for a long time been crying out for commercial partners in a small economy like Zimbabwe and which has been dislocated by high levels of corruption and general mismanagement should not continue to alienate itself from the corporate world.
The cumulative effects of this is that we will lose our best players to other leagues where they are better remunerated.
The tragedy is that some of them even end up in less competitive leagues like Lesotho and Botswana as long as they are guaranteed better rewards. This will result in poor development of players for national teams. It should then not be a surprise if our national teams perform badly when it matters most.
Our game does not need any other preventable distractions after the deadly COVID-19 pandemic that paralysed sport across the world.
That other leagues across the globe, including neighbours Zambia, have restarted after lockdowns imposed in March should help bring football stakeholders together and map the way forward for the development of football.
We believe all stakeholders should strive to facilitate the development of the game rather than create conditions which inhibit it.
Athletes are the ultimate victims of this stand-off between the two sports governing bodies. Players earn a living from the game and it is difficult to imagine how Zimbabwean players have been surviving without football since March.
Our football clubs are reliant on gatetakings unlike in countries like South Africa where they depend mainly on broadcasting rights and sponsorships.
The bio-bubble concept favoured by government is what has allowed other countries to resume sports activities and the same should happen in Zimbabwe. Zifa's rebellious nature is not helping because it is still governed by local health regulations despite operating "independently."
Hence, its intransigence is driving key stakeholders — the players — into abject poverty.
Zifa can wave Fifa statues in the face of everyone but the fact of the matter is that years of maladministration and corruption by its various administrations have eroded public trust and compromised national teams.
There is no public sympathy for Zifa's grandstanding, we are sorry to say. It is, therefore, imperative that all stakeholders swallow their pride and come together, with humility to chart the way forward.
Besides, the SRC is a constitutional body tasked with protecting our sporting discplines and oversee the running of sport and recreation programmes by national sport associations — Zifa included.