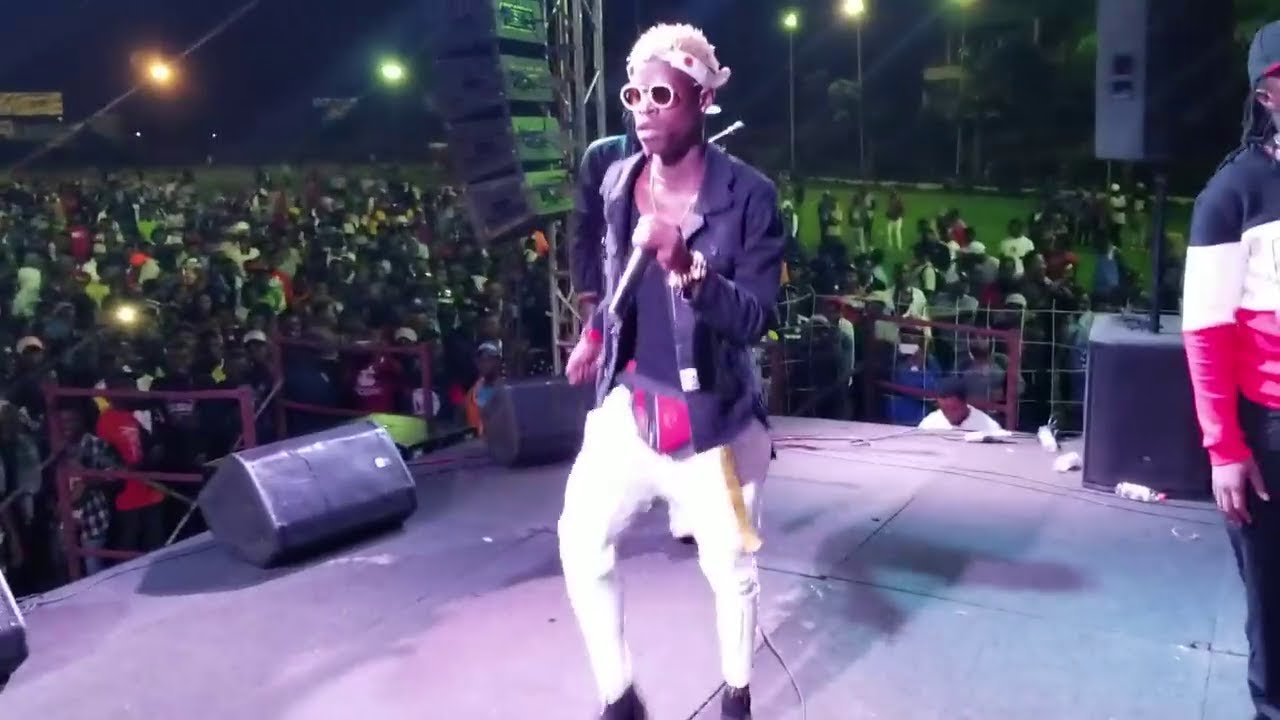 BY TAFADZWA KACHIKO
CONTEMPORARY dancehall chanter Collet "Bazooker" Wahita's performance brought the curtain down on this year's edition of Shoko Festival's Peace in the Hood concert held at Unit L Grounds in Chitungwiza on Sunday night.
The youthful musician from Chillspot fame connected with fans as he drove most of them to the dancefloor as they sang along to his tracks including Kukwata Here and the recent hit Bodo.
"I want to thank my fans for their support which was very pleasing," he told NewsDay Life & Style soon after his performance.
Meanwhile, dancer Kimberly "Kim Nana" Kazembe's suggestive dances mesmerised the audience as Vimbai Zimuto and her band played the song Kurungira in an act that featured Kikky Badass.
The Airforce band, which marched in a procession, also gave an exciting presentation playing covers of Kufamba KwaPaurosi by Killer T, One Way by Simon Chimbetu and Chitekete by Leonard Dembo before they were joined on stage by Noble Style.
The collaborative act took the audience down memory lane to the times of the late Andy Brown and Chiwoniso Maraire as they played their respective songs Kongonya and Ivai Nesu.
Dadza D's performance, however, was marred by power cuts amid indications that the generator that was being used had run out of fuel.
Other performances came from sungura musician Senator Ticharwa fronting the SkyLimt Express, Mozambican Simba Sitoi, Jibilika and Wicked Jono from Botswana.