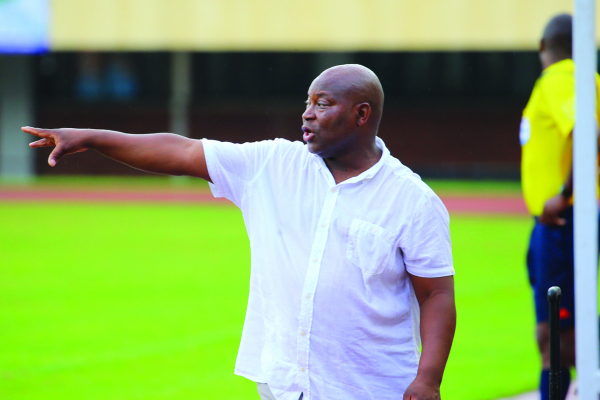 BY FORTUNE MBELE
BOTSWANA Premier League side Gaborone United have appointed Serbian national Nikola Kavazovic to replace Madinda Ndlovu as head coach after the former Highlanders gaffer fell ill about a fort night ago.
The Warriors legend reportedly suffered a stroke and was admitted into an intensive care unit at a private hospital in Gaborone and his family has been secretive about his condition.
Gaborone United on its Facebook account confirmed the appointment of the Serbian owhere they quote general manager Thaphelo Mothusi.
"We are happy to announce the appointment of Serbian, Nikola Kavazovic as our head coach until the end of the season. Nikola has been roped in following the hospitalisation of Madinda Ndlovu who collapsed in training a fortnight ago," Gaborone United said.
Mothusi is quoted saying: "We have taken into consideration the health of Madinda (Ndlovu) hence the appointment of Nikola. The boss (Nicholas Zakhem) had engaged Madinda before this appointment."
Zakhem is the club director who lured Madinda to Gaborone in July.
The former Highlanders gaffer made history in Botswana when he won three successive league titles, two with Mochudi Centre Chiefs (2011-12 and 2012-2013) and in the 2013-14 season with Township Rollers.
Madinda had only presided over United's first game of the season where they beat Gilport Lions 3-0 and was preparing for the second game against Miscellaneous which Gaborone United eventually drew 1-1 in his absence.
They also drew the third match. Kavazovic has been appointed ahead of today's game against Tafic at Lobatse Stadium.
Tafic is coached by Zimbabwean Saul Chaminuka.
Kavazovic is not new to the Botswana Premier League, having won the championship in the 2017-2018 with Township Rollers, the first Botswana side to qualify for the Caf Champions League group stages.
Township Rollers also clinched the Mascom Top 8 Cup that season and quit the champions in October last year.