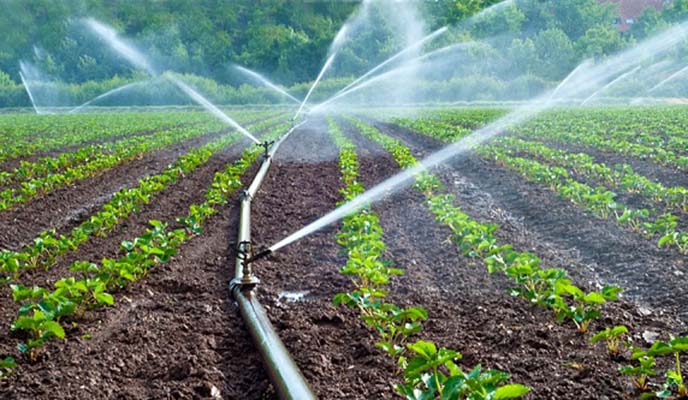 BY XOLISANI NCUBE
Government has partnered a local manufacturing company Maka Resources to supply and establish irrigation schemes around the country despite questions being raised by Auditor-General, Mildred Chiri, on the company's previous dealings with the State.
According to a statement read by Information minister Monica Mutsvangwa after Tuesday's Cabinet meeting, government approved a proposal for the quick rehabilitation and development of irrigation infrastructure throughout the country.
Maka Resources is reportedly owned by one Innocent Sibanda.
"Under this proposal, Maka Resources, a local manufacturing company, will partner government in the development of 100 000 hectares for irrigation within the next three years," Mutsvangwa said.
The deal, the minister said, will cover both new and existing irrigation schemes, and will target the development of 20 000 hectares of communal land and 80 000 hectares of A1 and A2 land.
"The implementation of this programme will increase investment in the irrigation sector, and hence reduce reliance on rain-fed agriculture," Mutsvangwa said.
According to the AG's report for 2018 tabled in Parliament in June, the Ministry of Agriculture did not verify and prove through evidence to auditors that Maka Resources had, indeed, delivered irrigation equipment that had been paid for under the Command Agriculture programme.
"The beneficiaries were not invoiced for the equipment they received and the ministry has not done any formal verification of deliveries by Maka Resources, who were engaged to do the irrigation rehabilitation for the beneficiaries," read part of the audit report.
When quizzed about the deal, Industry minister Nqobizitha Mangaliso Ndlovu said the project was an unsolicited deal and government was not paying anything. He said instead, the company was to recoup its investment directly from farmers over a three-year period.
"You have to understand that Maka Resources is the only company that is manufacturing irrigation equipment in the country at the moment, while all these other companies are importing. Besides, Maka would also provide technical support and inputs to the farmers. This was an unsolicited bid. Maka prepared a very impressive presentation which I believe was the best," Ndlovu said.