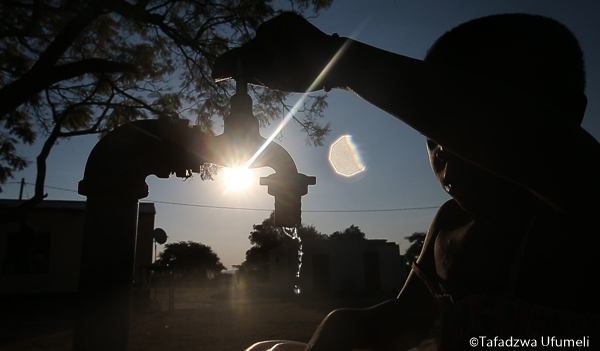 BY BRENNA MATENDERE
GWERU City Council has received a new pump from platinum mining giant, Unki Mines, to help ease water problems that have dogged the city for years.
The city has been facing a critical water crisis, mainly attributed to obsolete pumps at Gwenhoro Dam. This year, water shortages were further compounded by low water levels at the dam, set to be decommissioned in October.
Speaking to Southern Eye yesterday, mayor Josiah Makombe confirmed the donation.
"We have secured a new water pump from Unki Mine. We are very excited as council because it will go a long way in easing the water crisis that we are facing," he said.
Currently, the city is on a tight water rationing exercise, where suburbs are getting water for a maximum two days per week.
The mayor indicated that the new water pump would be installed at Amapongogwe Dam.
"Our water treatment plant remains at Gwenhoro farm, even though we will now be draining the precious liquid from Amapongogwe Dam since Gwenhoro Dam is running dry. The pump we got from Unki Mine will not be able to provide adequate amounts of water we require, but it's a step in the right direction and we will continue to source for more equipment," the mayor said.
He would not disclose the value of the new pump, but sources at council estimated its worth at around US$1 million.
"What we want to say is that residents should use the water they get sparingly while we try to find a conclusive solution to the crisis we are in. We have so far put in place plans to drill 20 commercial boreholes in the city, and we continue to work on making sure we put behind us this water crisis," he said.
It is not the first time that Unki Mine has stepped in to help Gweru. In 2008, when the city was hit by an acute cholera outbreak, the platinum mining giant donated equipment for sewer blockage attendance and chemicals to treat water.