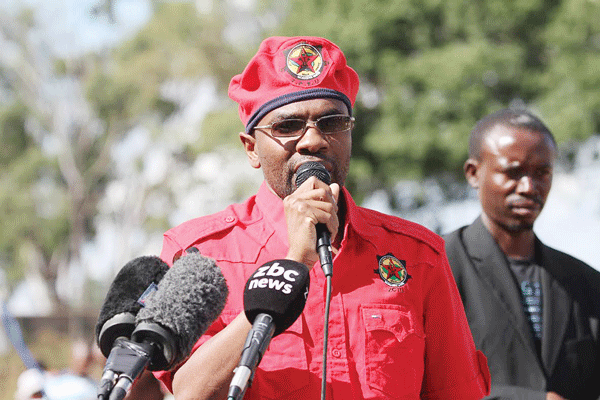 THE Zimbabwe Congress of Trade Unions (ZCTU) has objected to the Insurance and Pension Commission (Ipec)'s proposal to regulate the National Social Security Authority (NSSA).
BY FIDELITY MHLANGA
ZCTU president Peter Mutasa, giving a talk at the Safety and Health at Work (SHAW) conference held by NSSA last week, said Ipec was opaque in its operations and vulnerable to manipulation by the insurance and pensions industry.
"Finally, as organised labour, we strongly oppose the move by Ipec to regulate the operations of NSSA.
The proposed pensions reform calls for workers to defend our interests to the last man.
Ipec is not a role model and it has for a long time been manipulated by the insurance industry," Mutasa said.
Mutasa also criticised the board composition of the insurance regulator, pointing out that it did not have workers' representatives.
"Its operations have not been open and transparent to the contributors with a body that has no representation from labour.
In fact, we will be demonstrating against this and petitioning the Minister of Finance for him to appoint an Ipec board that has representatives from all stakeholders," he said.
The ZCTU president also grumbled over the failure to act on the findings of a commission of enquiry into private occupational pensions, which recommended that affected people should be compensated.
Mutasa also took the opportunity to urge a review of new monetary transfer tax rates.
Labour minister Sekai Nzenza, in her opening remarks, said work-related injuries and fatalities were too high when taken against subdued average capacity utilisation in industry.
She said Zimbabwe was losing more than 70 lives to work-related deaths every year.
"Let it be known that these statistics, as acknowledged by ILO (International Labour Organisation) in 2015, could be a far cry from reality owing to non-reporting and underreporting associated with workplaces in developing countries," Nzenza said.
She said government had fully embraced the Vision Zero initiative, which seeks to reduce workplace harm to zero, and assured stakeholders that her minister would take strategic actions towards this goal.