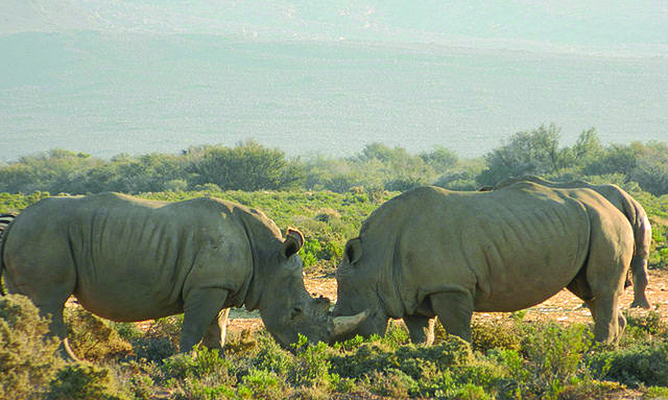 POACHERS in Beitbridge have shot an adult Black Rhino valued at US$120 000 in the Bubye Valley Conservancy, bringing to four such attacks on rhinos in two months.
BY REX MPHISA
The male rhino was found dehorned and National Parks and Wildlife Management Authority suspect it could have been killed by the same group of poachers responsible for the three earlier attacks judging by their pattern of operation.
"The matter was reported to Beitbridge police during the week. Indeed a male adult rhino was shot and killed in the conservancy," said the source.
Game scouts employed by Bubi Valley Conservancy who had been tracking a spoor by poachers discovered the dead rhino. "A report at Beitbridge police under reference RRB 3278336 and when the discovery was made on October 18 the carcass of the rhino was still fresh," said the source.
The officer in charge at Beitbridge Rural Police Station, Inspector John Mabhungu, referred all questions to his provincial office in Gwanda, where Matabeleland South police spokesman Chief Inspector Philisani Ndebele confirmed receiving reports of the incident.
Last month game scouts in the same conservancy shot and killed Ndabezinhle Majajama, a teacher in Gwanda who came from Zezani who had a .303 rifle complete with a silencer and telescopic lenses.
Majajama's accomplice escaped and is still at large.
The parks source said a sophisticated network of poachers had laid siege on the conservancy and were employing various tactics to avoid detection.
Bubye Valley Conservancy is home to rhinos that moved from Hwange where the government and international donors ran a successful rhino breeding project at one of the world renowned animal sanctuaries.