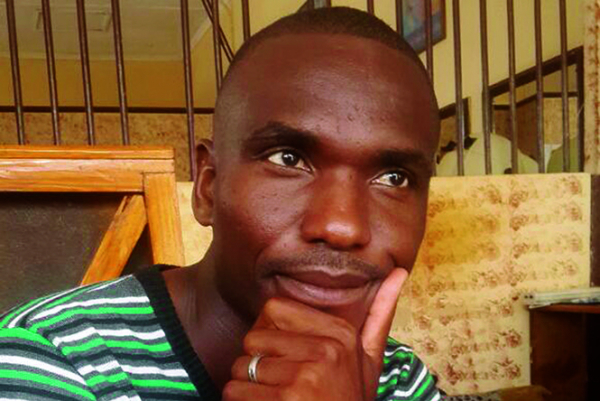 Kwekwe residents last month went against the norm and elected a female mayor under the MDC Alliance banner, to run their affairs at the local governance level.
Blessed Mhlanga
The mayor will have to contend with over $35 million in unpaid rates and tariffs, corruption allegations that have dogged the city.
Also, she has to work with town clerk Emmanuel Musara who lost a bid to become Zanu PF's Kwekwe Central MP.
Angeline Kasipo (AK) owner of a tea and wedding garden, had a chat with NewsDay senior reporter Blessed Mhlanga (ND) on how she proposes to tackle the mine fields in Kwekwe, the home town of Local Government minister July Moyo and President Emmerson Mnangagwa.
Below are excerpts of the interview.
ND: What do you foresee as your main challenge?
AK: The main plan is to ensure that we deliver a total package in terms of services to residents. We are looking at ensuring that the cholera outbreak in Harare and typhoid in Gweru, do not find space and place in our city. We have been spared, but if we don't act, we might not be safe for long. So we want to clean our town, the town is dirty, with rubbish being dumped everywhere and anywhere. The first thing we should, therefore, do is clean up the town. It does not require lots of resources to ensure that the town is clean.
ND: Councillors have always clashed with management over failure to implement council resolutions, how are you going to deal with this?
AK: I don't see myself having that problem, because this new council is coming in with an open mind. We are not looking into the past, we are not going to allow the political differences to interfere with our work. We are going to sit down with council management and emphasise that, we are only stronger together. On our own as councillors we are not going to accomplish anything and on their own they (management) haven't been able to accomplish much, so if we come together, I think we will achieve much.
ND: There has been talk of corruption in Kwekwe City Council, audit reports have revealed financial abuse by the local authority. What will be your thrust, because right now ratepayers don't trust the council?
AK: My team is going to be as transparent as possible. We are going to be transparent, that is our policy, and this is the vision as shared by our (MDC Alliance) president, Nelson Chamisa. He says invest in transparency, so we are going to be consulting residents on every move that we make. For me to make informed comments on the audit reports and other allegations of corruption at this stage would be too early. We have heard of these allegations, we are yet to witness it first hand, so we want to have a first-hand appreciation then we go back to residents to tell them the status of the local authority before we make any move. We have heard talk of corruption from outside, we have not yet seen it because we have not yet had a chance to be inside. Like all other residents we have heard the talk, but I need the evidence, but in a month's time from now, we will be able to talk. We had our induction and this week we will be visiting council departments to get in-depth information.
ND: You are a businessperson in your own right and you have obviously in the past had interactions with council, what things do you have on your to-do list that are informed by your experience?
AK: What benefits the business environment is what benefits the residents in general. The things we are talking about, the cleanliness, it affects health. The issue of water delivery — business is not spared — when we don't get water as residents they don't get water as well. When we talk of roads being in a bad state, all the roads leading to the industrial areas are also bad, it increases the maintenance costs for business. In terms of the ease of doing business, the time council takes to process applications should be improved. I am a businessperson, I have been applying for licences and permits and there are times when they take too long to process, that should improve because we want to create a conducive environment to attract investors. One way of doing that is processing their papers fast.
ND: There have been complaints that your council is not forthcoming with information, you don't even have a public relations department, no presence on social media and you run an out-of-date website in this day and age.
AK: We have a website, it is just not as functional, so I spoke to the chamber secretary (Lucia Mkandla) and she was saying there is a lady who is there, who is currently the mayor's secretary and she is very qualified, holding a first degree in marketing and master's degree in strategic management, and she is earmarked to be the public relations person. So it is in the works, we are setting up a public relations department. I was actually talking to my secretary and chamber secretary, telling them to create a Facebook page for the mayor so that we have that interaction, so in two weeks we will be having social media presence.
ND: Can you tell me what made you want to get into politics and run for local authority leadership?
AK: I have always been passionate about human rights and social justice. I am a social worker by training, so equality, justice and human rights are my areas of concern. I am passionate about religion, I am actually reading on theology, so it's something that is just in me. So about how I find myself in council, I was in the United Kingdom and I saw how the country was highly populated, but they manage to keep their towns extremely clean, they manage to provide basic services to their people, millions of people but they still manage. I came back home, there is no water, people go for weeks with no running water, yet there are so few of us — why can't we manage to provide for so few a people? So in the first days I would engage council and demand answers, until I decided to get in and get it done by myself.
ND: Your party has shown it has faith in you out of the 14 councillors, why were you the choice, given that there is a former mayor Shadreck Tobaiwa, a senior to you in the party and also provincial secretary for local government, but is now your deputy?
AK: I want to think it's because they might have seen my work and commitment to both the party and the people, they have seen my passion, and this is what I want to believe they have seen. What the president [Chamisa] did is he asked for CVs of anyone who wanted to be mayor. In Kwekwe we had six applications of the six, two wanted to be deputies, but four wanted to be mayor. The president put together a team of professionals, former mayors, other professionals; I was interviewed by a lawyer, a social worker and a human resources specialist. We went through interviews and in those interviews they recommended three. They then consulted party structures who also shared their views and then came up with the recommendations. I don't exactly know what tipped the balance in my favour, but partly it's from that interview, partly from my CV, partly from the work I did in the party. I am not sure why the now deputy mayor who was once mayor ended up on that position, but I think it's also to do with age.
ND: You are one of the very few women to lead a local authority in Zimbabwe, does it matter that you are a woman?
AK: It matters that I am a woman and that I am a mayor, it matters in as much as it will be an incentive for other women and particularly younger women to see that it can be done. It really matters that the party and everyone is putting their trust in me. Expectations are higher on me than they would have been on a male colleague, but it's a chance to prove that it can be done, not just to me, but to the nation.
BM: Do you have any experience in leadership that you bring to the table?
AK: I actually rose in my own field of social work, currently I am the chairperson of the National Council of Social Workers of Zimbabwe and this is the third year that I have been at the helm. I am resigning from that position so that I concentrate on this new challenge. I run my own business and I would like to think I am not doing badly. I have a staff complement of about 12 and I am effectively running a business in this difficult economic situation.
ND: Your council is owed lots of money by debtors -— over $25 million by ratepayers, close to $5 million by Redcliff and another $16 million by Ziscosteel — when your revenue budget is just a little under $30 million, how do you hope to deliver under such circumstances?
AK: The economic environment is not very friendly, it's very hard for everyone, but I don't think it will take a miracle as such, council has an obligation to provide services, but residents have a responsibility to pay for those services. I know that things are hard for all of us, but if you want water you have to pay for it. On the whole, for most people as long as you provide services, they will pay. It takes us to the egg and chick situation, if we don't provide water, people will say why are we paying for a service that is not being provided?
ND: You have cleared the streets of all vendors, some are saying this is cruel of you in the absence of formal employment?
AK: It's a very difficult move for us as city fathers and mothers because what council is saying is that there is an outbreak of cholera in Harare, it's reported to have reached Kadoma and Gokwe, there is typhoid in Gweru, but Kwekwe so far has been spared, but if one person is infected in Kwekwe, there is going to be disaster because our town is very dirty, so we had to clear the vendors for now. We have plans to bring (skip bins) so that there is no rubbish being thrown everywhere. Then we can find a way to allocate them proper vending areas so that we minimise the spread of diseases. Also there are no public toilets — vendors just use the bush, and that is a recipe for disaster. We know that vending is not because they want to be on the streets, it's because they are being forced by the economic situation, so we have to come to an arrangement together, not just as Kwekwe City Council, but with the vendors. We don't want diseases in Kwekwe, and I am sure vendors also don't want that. What we want to avoid is politicising the situation. We don't want to become popular as the MDC by calling on vendors to stay on the streets, yet we can see that danger is knocking on the door, but we are also aware that the people need to earn a living. We, therefore, need to balance that.
ND: You have a town clerk, who ran in the Zanu PF primary elections for Kwekwe Central constituency, he lost, but do you have confidence that he will not scuttle your work?
AK: I want to think that the town clerk is a professional. What I want to think is that while I am a politician, I am going to be serving everyone, not just the MDC component. I am going to give him the benefit of doubt, that despite him being a member of Zanu PF, he is also a professional, and a town clerk for the whole of Kwekwe, this is in my own view.
ND: The last council was pushing to oust him for fear he would sabotage them for his political benefit, how do you see yourself going around this?
AK: I think differently. If we work well together, the winner is not Zanu PF or MDC, it is the residents. After five years, the town clerk can campaign saying look at my track record, I delivered, while we as the MDC also say look at the work we achieved. It becomes a win-win situation for everyone.