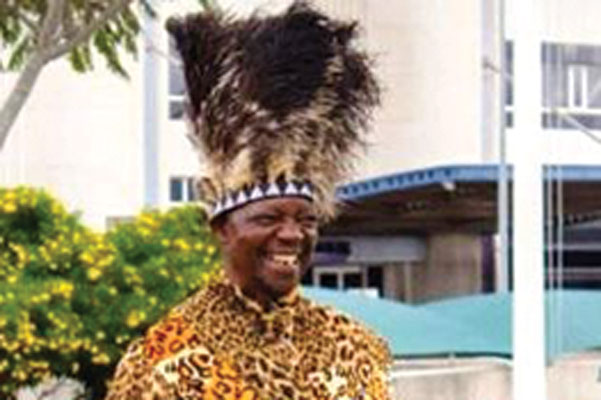 THE Zimbabwe Music Rights Association (Zimura) has cleared the air over speculative reports that the late proficient drummer Douglas Vambe — who created the Zimbabwe Broadcasting Corporation (ZBC) news drumline — was owed huge amounts of money in royalties by the State broadcaster.
BY JAIROS SAUNYAMA
Zimura director Polisile Ncube told NewsDay Life & Style that the Uzumba-born drummer, who died in July this year, opted for a once-off payment which was duly settled, although the amount could not be ascertained.
"Vambe signed a once-off payment agreement with ZBC and was fully paid for the contract under the circumstances. ZBC does not owe him anything," she said.
Family spokesperson Jerry Gotora confirmed that the bill was settled, but hinted his kinsman could have sold himself short.
"I am aware of that. The once-off payment was too little to a point that one can say they didn't want to give him money. Remember, we are talking about a national heritage," he said.
"Every music produced has a copyright. Every music played on a radio station means the owner should get royalties (and) that was what Douglas Vambe was asking for."
It is not clear, however, at what point the payment was settled as NewsDay understands that Vambe often made fruitless excursions to the ZBC and at one point his efforts hit a brick wall when it was discovered that he had no copyright to the Mbende/Jerusarema beat, popular among the Zezuru people in the Murehwa and Uzumba, Maramba and Pfungwe districts.
Efforts to get a comment from ZBC general manager (television services) Tarzan Mandizvidza yesterday were fruitless.
As part of efforts to placate him, government gave Vambe a farm in 2009, but his family feels that was not enough, given that his drumline — which accompanies all news bulletins on ZBC TV and radio — has national significance.
"Who else has done something for this country that identifies Zimbabweans as soon as you see that thing or as soon as you hear it? Who else? That is what Vambe was asking for; 'yes, you gave me something, but it is not enough'." Gotora said.
"Somebody should have listened to him and even counselled him in explaining all the processes. But he was being ignored; he was being moved from one office to the other as if people were failing to sit down with him to explain the processes."
The Zimura boss admitted that while Vambe received a farm from government, he may have blundered in acceding to ZBC's offer and by the time reality sank, it was too late.
"Vambe's mistake was to give away his copyright by agreeing to a once-off payment with ZBC. He later realised that he had made a mistake, but could not undo it. Besides the money that he received from the contract, the Zimbabwean government recognised him in its own way," she said.