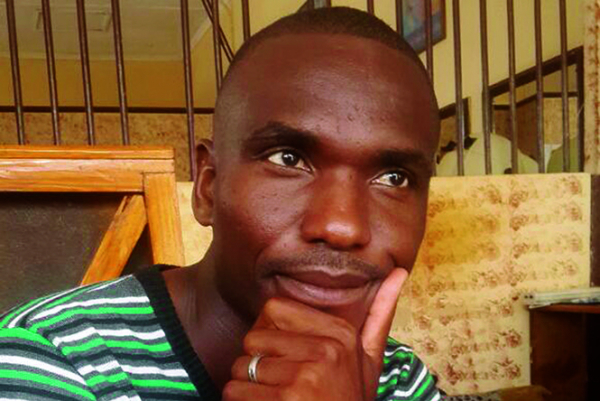 Zimbabwe's war of liberation, with its horror tales, blood, sweat and tears, left indelible marks on both the landscape and memories of the people of Uzumba Maramba Pfungwe (UMP) and still influences how they vote in national elections, 38 years after independence from Britain.
BY BLESSED MHLANGA
UMP, a rural back post some 200km out of Harare, has become the vanguard to Zanu PF's continued dominance of local politics, whose voting leads the way rural Zimbabwe responds to the opposition's stranglehold on the urban voter.
Vivid memories
Loveness Danga, who witnessed the brutal war first hand, still sweats on recalling the era when they slept in caves at night, had their livestock confiscated at will and woke up to bodies of loved ones dumped by their doorstep, either by the liberation war fighters or the colonial soldiers depending on who had got angry first.
She has been conditioned, since 1980 when the spirit of nationalism and political emotions ran high, that Zanu PF is the only party that can prevent another war visiting this hot and underdeveloped part of Mashonaland East.
So she has faithfully cast her vote for the party every election.
"The reason why people vote for Zanu PF, is because this area has many people who participated in the liberation struggle.
There is also a high number of political detainees and many houses were burnt and destroyed.
This is the area that bore the brunt of the brutality of the settler regime.
So for us to think of that past and knowing that removing Zanu PF from power could send us back to that Dark Age, we would rather vote for Zanu PF so that we keep our freedom," she said.
Therein lies the problem for the opposition in the country, that they have never bothered to connect with the rural population and to understand their fears and aspirations.
Or maybe they have never been allowed to, especially when former president Robert Mugabe's iron grip on power was unquestionable.
The result is that Zanu PF has had a free reign in dictating the political narrative in the rural areas, where the only sources of information are state-controlled radio stations.
Danga said the painful memories of what happened during the armed struggle were sufficient to keep most of them in check despite the fact that war ended 38 years ago.
"The pain of losing one's children, husband and property during that war and the reality that we could go through the same experience if Zanu PF loses is just too hard to imagine.
A familiar voting pattern
It is a well-knit system that has been kept in place and is passed on from generation to generation, a system that Zanu PF has encouraged and perpetuated, ensuring its political hegemony in the area.
The UMP constituencies are a Zanu PF bastion. In the July 30 elections, Maramba Pungwe voted 24 317 for Zanu PF versus 1 087 for the rest of the opposition, a margin of 96% to 4%. Uzumba was similarly emphatic in its support for the ruling party, with 21 405 votes against 1 850 for the MDC Alliance.
It's a familiar pattern. In 2013 Zanu PF got 94% of the vote in Maramba Pfungwe, with its candidate Washington Musvaire polling 22 264, while Linnet Chimusoro of the MDC led by Welshman Ncube polled just 224 and Joseph Matambo of the late Morgan Tsvangirai's MDC-T managed just 1 071.
It was a similar story in Uzumba where the ruling party candidate polled 21 421 votes, representing 94,83% against MDC-T's 945. Zanu PF's victory margin was 92% to 8% this year.
This is in sharp contrast, another rural constituency in the same province —Wedza South the margin of victory for the ruling party was 80% to 20% for the opposition MDC-T in 2013. The margin was similar this year.
Local headmen and community leaders are war veterans who have unquestionable loyalty to Zanu PF.
Their children have also found employment within the security services sector.
Church of Christ leader Charles Jokonya said the connection to Zanu PF and the community and its history of the liberation struggle was unbreakable.
"This area is home to many freedom fighters.
During the liberation war struggle this was the highway for liberation war fighters and recruits as they crossed into Mozambique, so when the war ended they knew that they was vast unoccupied land so many of them came and settled here.
So you will find that most village heads in this area and the leadership that run things here are war veterans," he said.
Jokonya noted that because of this background, all community developmental structures in area are led by Zanu PF supporters including the traditional leaders.
"There have been supporters of Zanu PF through and through and because of that it becomes difficult for opposition to find space here.
You will appreciate that members of the army and war veterans are people who have their homes here.
Some came from the war, joined the army and retired here, sent their kids into the army and the legacy continues," he said.
"Local headmen and community leaders are war veterans who have unquestionable loyalty to Zanu PF"
Long serving legislator for Uzumba, Simbaneuta Mudariki, said the area was the crown jewel of the party, loyal and submissive to the leadership.
Champion of development?
However voting numbers went down owing to the introduction of the Biometric Voters Roll, which phased out some dubious voters from the roll.
"The people from this area own Zanu PF, they are the owners because the party stands to this day on the base of the blood shed by the children of the area during the liberation struggle.
In 1979 only we had over 1000 of our children who lost their lives here, and it's that blood that Zanu PF protects," Mudarikwa said.
Although signs of development here elude the home of black granite, mined and exploited for the benefit of a few top leaders in the area, Mudarikwa claims he has won elections repeatedly because he is a champion of development.
"I am the champion of development, I have made sure that every primary school in the constituency has an accompanying secondary school.
We now have a vocational training centre at Nhakiwa, we now want to build a vocational centre at every ward," he said.
For years UMP has been a no go area for the main opposition MDC or members of the media, with more cases of violence against perceived opposition to Zanu PF.
In the area, huts have been burnt, people raped and maimed for daring to oppose the ruling party.
A report by elections watchdog Zimbabwe Elections Support Network, notes that in rural areas including UMP, the ruling party often launch witch hunts for those who voted for the opposition.
"Intimidation was reported in 19% of constituencies, although reported incidents dropped to some extent over time.
In Maware village, Makonde constituency ward 9 in Mashonaland West province, there were threats of a follow up exercise to determine who voted for the MDC Alliance," reads part of the report.
"In UMP huts have been burnt, people raped and maimed for daring to oppose the ruling party" Knowledge Chipindu of Musosonwa in Uzumba recounts such horrors which he said villages lived through in the hands of former President Robert Mugabe deposed of power through a military coup last November, saying their vote for Zanu PF was never out of choice but fear and self-preservation.
"This time around there has been no violence, anyone who says that has an agenda which I might not explain, we now have democracy in Uzumba and we can vote whoever we want, but don't forget that this is a Zanu PF stronghold and because of that any opposition party that comes here normally faces massive resistance.
— This feature was produced with support of the VMCZ IJ Fund.