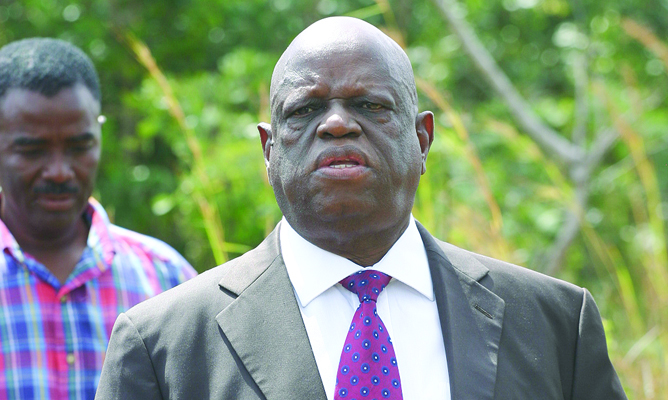 FORMER Makokoba legislator Tshinga Dube, who on Saturday held a farewell rally for this constituency, has thrown in the towel, saying he has had enough of active party politics after being let down in the July 30 elections.
BY NQOBANI NDLOVU
Dube lost the Makokoba constituency in 2008, 2013 and the July 30 elections despite a heavy election campaign that saw him hosting a music gala at Stanley Square at one point.
At one time, the former Makokoba legislator contemplated quitting after losing the 2013 elections to MDC-T only to bounce back through a 2015 by-election after the opposition boycotted the process.
Dube was one of the five Zanu PF members who were elected legislators for the country's second city in 2016. Zanu PF had not won a seat in Bulawayo since the formation of the opposition MDC in 1999.
On Saturday, Tshinga held a "thank you" rally at MacDonald Hall in Makokoba where he revealed plans not to contest the seat again.
"I think I have done enough, I have Makokoba at heart, but there comes a time when one has to say enough is enough.
"I have done a lot for the constituency, I will forever remain indebted to those that stood with me during this election and previous elections, but for now I have taken a decision not to contest again," Dube said. He also donated tonnes of rice and mealie meal to those who attended the rally.
Bulawayo commentators have equated Dube to the late Information minister Sikhanyiso Ndlovu, who despite initiating several developmental projects in Mpopoma-Pelandaba constituency, kept losing elections. The late Pelandaba-Mpopoma legislator was at one point told to join the MDC-T if he entertained any hope of being re-elected as MP despite the several developmental projects he had implemented in the constituency.
And Dube on Saturday bemoaned Zanu PF's failure, particularly in Bulawayo, to woo youths to the ruling party, arguing that was one of the reasons the party lost elections in the city.
"Our youths tend to get excited by the opposition and not Zanu PF. Every time an opposition party is formed, our youths tend to join those and not the ruling party.
"We don't have youths, and also that is one reason why you always see the same old folks getting this and that position, contesting this and that city because we do not have the youths. The party needs programmes that also excite the youths in much the same way the opposition does," Dube added.
Makokoba was this time won by MDC Alliance candidate James Sithole.