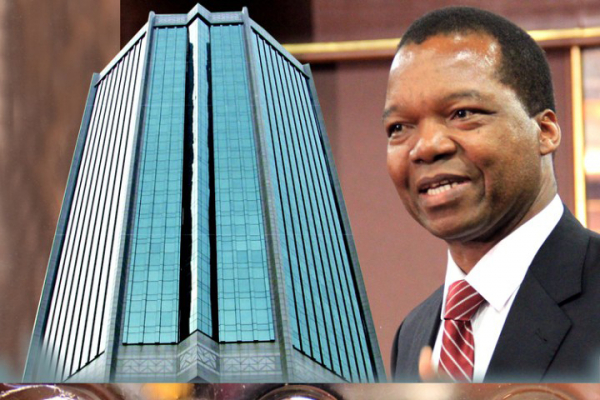 THE Reserve Bank of Zimbabwe (RBZ) plans to flood the banking system with more transferable balances created through real time gross settlement (RTGS) intended to support gold exporters in a desperate effort to ramp up foreign currency earnings.
BY MTHANDAZO NYONI
Gold, whose production is projected to hit 30 tonnes this year from 24,8 tonnes last year, is currently Zimbabwe's largest foreign currency earner.
Since 2016, the central bank has used transferable balances to support government's deficit financing activities under an unfunded overdraft facility, resulting in excessive money supply growth, which has surpassed the amount of cash in circulation, leading to an acute cash crisis and a resurgence in inflation.
The RBZ in October 2016 set up the Gold Initiative Development Fund, a quasi-fiscal facility with an initial capital of $40 million, to assist small-scale gold producers, the country's biggest producers of the precious metal.
The concessional facility, under which small-scale miners borrow at 10% interest rate per annum to acquire mining machinery from local producers/suppliers, has since been increased to $150 million.
In a presentation last month, Fidelity Printers and Refiners head of the Gold Initiative Development Fund, Matthew Chidavaenzi, said a total of $100 million worth of RTGS funds had been disbursed to 300 small-scale miners across the country.
"So far, it's $150 million which means upon them completing that fund, we will add another $50 million to make it $200 million," RBZ governor John Mangudya said.
"Yes, upon them exhausting the fund, then we will do that (increase the fund). We are quite happy about that position. It has also increased production of gold in this country. So basically, what we are doing is that we are leveraging on the RTGS funds to produce an exportable item called gold.
"Therefore, that's a very good way of managing the foreign currency. What we need in Zimbabwe is foreign currency. So if we can use the RTGS balances to produce an exportable, then we are doing very well."
Transferable balance creation to support the central bank's quasi-fiscal activities and finance central government's fiscal deficits is considered the main driver of inflation in Zimbabwe. Cash shortages are also attributed to expansionary monetary policy.
A May RBZ monthly report shows that broad money supply expanded 38% year-on-year to $8,55 billion at the end of May 2018 from $6,2 billion in the comparable month last year "on the back of year-on-year expansion in transferable deposits, (51,45%); and negotiable certificates of deposit (43,36%). Time deposits, however, declined by 7,44%."
Although bond notes and coins in circulation expanded at a faster rate of 101% to $354 million in May 2018 from $175 million in May 2017, they are just a small fraction of transferable deposits.