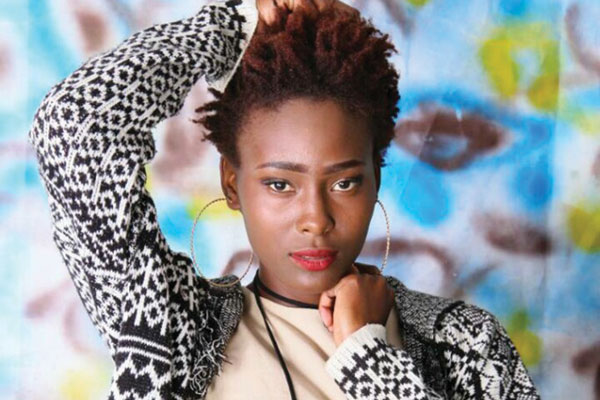 TOP beauty and fashion model and current face of the ongoing Zimbabwe Fashion Week (ZFW), 22-year-old Sakhile Dube, is fully alive to the dark underbelly of the otherwise glitzy and glamorous modelling stage.
BY ANESU MUSHAWATU
Using her professional experience, she dispensed some of her wisdom accrued over time during a question and answer session with the media early this week.
Dube, who is popularly known as the Desert Queen, said there has been a disturbing proliferation of phony modelling agencies that upcoming models needed to be aware of in order to avoid traps.
She accused such bogus agencies of crippling the local modelling industry as they chase the dollar.
"Our girls are falling into traps. There are so many agencies that are after money. For you to join, they will need money, but will not organise shows for you and if you happen to find shows for yourself, they will demand a certain percentage (of the payment)," Dube said.
"They create fraud agencies, scout as many girls as they can, take money from you and do nothing for you in terms of jobs. So I urge fellow models to do thorough background (searches) on the so-called agencies before getting involved."
Speaking on her appointment as the face of ZFW this year, the model expressed excitement at the development, which she described as a "big one".
"This is the biggest one and I am excited to be part of this. Being the face of ZFW this year is very important to me, because it boosts my career as a brand and it has opened more doors for me internationally, for which I am grateful," said the Desert Queen.
Dube, who has been a professional model for the past two and half years, admitted that it took nerves of steel to survive in the modelling profession, because it is often associated with negative cultural stereotypes.
"Most local people do not accept modelling as a profession. They somehow link it with prostitution. As a model and a brand, I have had to show them that it is not all about that. One can actually do great things as a model," she said.
She said such stereotyping has often made it difficult for her to get sponsorship to travel around the globe and getting exposure has proved difficult although of late there has been a thawing of perception, especially among the younger generation.
The Bulawayo-born and bred model called on the new government to support the modelling industry by organising shows that expose them to potential sponsors and investors.
"The current environment does not allow you to go far as a model and modelling as a profession alone cannot put food on the table," she said.
"We need all the support we can get, for with exposure to the world, our girls can go far."
Dube first ventured into modelling during her school days and was last year part of the top 60 at the Miss World Zimbabwe pageant.
She was scouted by an Italian photographer during her vacation in Italy earlier this year, where she met a lot of runway choreographers and attended a few workshops where she learnt some modelling ropes.
Dube is currently studying Business Administration at Trust Academy in Harare.