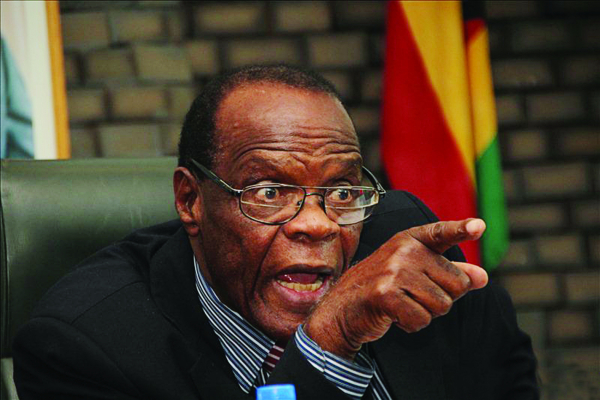 Registrar-General Tobaiwa Mudede has denied reports that his department refused to issue a passport to prominent Zimbabwean journalist Violet Gonda on allegations that she was on a "stop list".
BY CHARLES LAITON
Gonda, through the Zimbabwe Lawyers for Human Rights, recently petitioned the High Court seeking a mandatory and declaratory order invalidating Mudede's refusal to issue her with a passport and another order directing that she be issued with the document.
But in his response to the application filed on Monday this week, Mudede dismissed Gonda's claims on the basis that there was no dispute between the parties since the journalist was never denied a passport.
"The application is not necessary as applicant (Gonda) has not been denied passport by my (Mudede) office. After she encountered some administrative problems with the officer who attended to her, applicant should have escalated her issue to the senior person in my office.
If this had been done, the issue would have been resolved without the need to approach this court," Mudede said in his founding affidavit.
"There is no need to issue any order as there is no dispute between the parties.
The court should only be involved where there is a real dispute that needs adjudication."
In her application, the former SW Radio Africa journalist who was born and raised in Zimbabwe before moving to England, had claimed she applied for a passport in August this year, but was turned down after being informed she was on a "stop list" she suspected was targeted at critics of the Zanu PF regime.
"Imagine I (Gonda) applied like everyone else and my name was red-flagged in their system.
I have committed no crime.
My rights have been violated and the authorities should issue me with a passport," Gonda submitted in her application.
However, in his response, Mudede said the so-called "stop list" does not apply to Gonda and that she is entitled to getting a passport.
Gonda had sued Mudede and Home Affair minister Cain Mathema. The matter is yet to be set down for hearing.