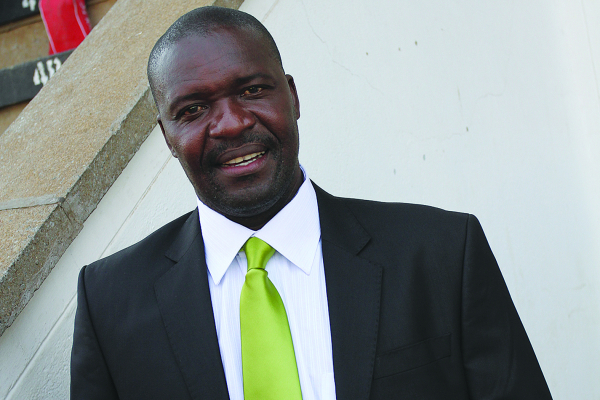 Bulawayo Chiefs . . . 0 Triangle . . . . .(1) 1
A FIRST half long range shot by Trevor Mavhunga was all Triangle needed to arrest a two-game winless streak that had threatened their top four finish.
BY FORTUNE MBELE
Before yesterday's much-needed victory, the Lowveld side had lost to Chapungu before drawing with Harare City, and the Taurai Mangwiro-coached side was beginning to feel some pressure as they continued to slide down the log standings.
However, Mavhunga made sure that they return into the top four bracket with a cracker a minute before the halftime break, when he caught opposing goalkeeper David Bizabani off guard with a shot just after the centre line.
The long range was probably the only highlight of the match that failed to live to expectation.
Mangwiro was elated with the win.
"It was a sweet victory for us. It was not an easy game. We had to defend resolutely. Credit to the boys for shutting out spirited Bulawayo Chiefs. This is our sixth away victory this year, a great improvement from last year," Mangwiro said.
Chiefs came closest to finding an equaliser 10 minutes after the breather, but Stanley Ngala sent his effort astray after he was sent through by substitute Farai Matare who made a break on the left, shrugging off challenges from Triangle defenders.
Chiefs has not won a match in their last four games, and Garthly Chipuka is concerned.
"We will fight to survive relegation which has been our objective from the start, but the way we are losing games is worrying," Chipuka said.
Teams
Bulawayo Chiefs: D Bizabani, S Nyahwa, M Majika (A Musiyiwa, 84′), M Mkolo, A Tandi, T Muzuva, G Mleya, S Mhlanga (F Matare, 53′), S Ngala, P Chikwende, S Dube
Triangle: R Mudimu, D Phiri, A Chiveya, K Chigwida, D Dzvinyai, T Mavhunga, R Kawondera, C Dhuwa, R Madamombe, P Bamusi (A Chivandire, 75′), L Nhamo (S Makoni, 82′)