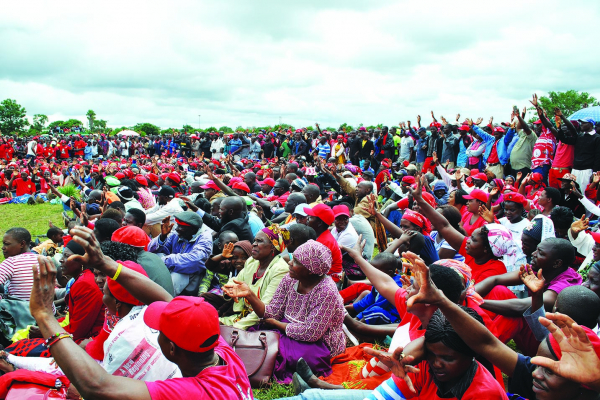 NEWLY-ELECTED Mutasa South legislator Regai Tsunga (MDC Alliance) has urged members of his constituency to set aside their political differences and focus on developmental issues as cases of politically-motivated violence have been increasing in the province.
BY KENNETH NYANGANI
He made the remarks while addressing party supporters in the constituency on Sunday.
Tsunga pledged to work with Zanu PF Manicaland provincial secretary for legal affairs Misheck Mugadza whom he defeated in the polls.
"We were in the election mode, but it's now over. I am saying let's now focus on developing the constituency. There are many issues that need to be addressed such as the issue of constructing new boreholes and finding a solution to the poor road network," he said.
"We have farmers in our constituency and they need good roads so that they can transport their produce," he said.
"Let's return to politics in the next five years not now. Let's put our political differences aside if we are going to develop our constituency," he said.
"I am willing to work with every political party in the constituency. I am a family friend to Misheck Mugadza whom I defeated in the elections and we have been discussing on how best we can develop our constituency," he said.
"I am a listening MP, if we are united, then we are going to help each other to develop the constituency."
Mugadza agreed that they need to put their political differences aside.
"We need to put our political differences aside and develop our constituency. We are residents of this constituency so there is need to work together," he said.
Last month, the Mutare Magistrates' Court recorded a marked increase in political violence cases.
Tsunga also said that he was worried about the plight of artisanal miners in the constituency. His constituency covers Penhalonga where gold panning is rife and police have been struggling to control artisanal miners who are degrading land and polluting water sources.
"We have the issues of artisanal miners in my constituency. We are aware of the economic challenges facing the country, so it is difficult to stop these illegal miners from mining gold because this is their only source of income," he said.
"I am, however, urging the government to regularise these miners rather than continue chasing them," he said.