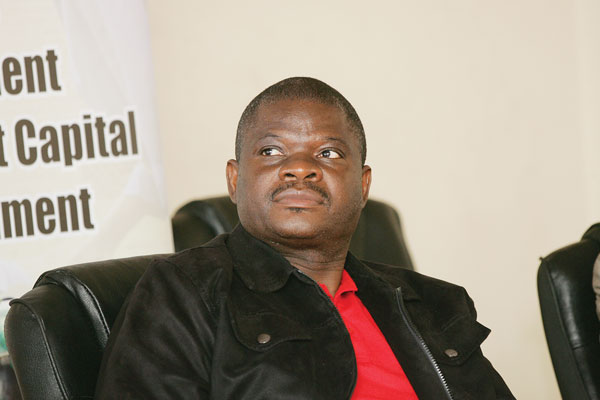 MDC Alliance chairperson Morgen Komichi, who is accused of attempting to disrupt the announcement of presidential election results by the Zimbabwe Electoral Commission, yesterday abandoned his bid to be removed from remand.
BY DESMOND CHINGARANDE
Komichi (54), through his lawyer Obey Shava, told magistrate Rumbidzai Mugwagwa that he was no longer pursuing the bid after the State promised to furnish them with a trial date on their next remand appearance on September 10.
The complainant is Zec, represented by security officer, Concree Chivinda.
Komichi is being charged under Section 186 of the Electoral Act (Chapter 2.13), which reads: "Any person who wilfully interrupts, obstructs or disturbs any proceedings taken under this Act in connection with an election shall be guilty of an offence and liable to a fine not exceeding level six or to imprisonment for a period not exceeding one year or to both such fine and such imprisonment."
It is the State's case that on August 2, at around 10:45pm, Komichi was at the Harare International Conference Centre, where Zec was announcing the July 30 presidential election results.
After a break, Komichi went to the podium reserved for commissioners, grabbed the microphone and announced that the MDC Alliance was rejecting the "fake results" announced by Zec.
Komichi claimed that the results announcement had not followed due process, as the MDC Alliance agents had not been asked to verify them.
The State alleges Komichi was stopped by the police from making further announcements and was later arrested.
Michael Reza appeared for the State.