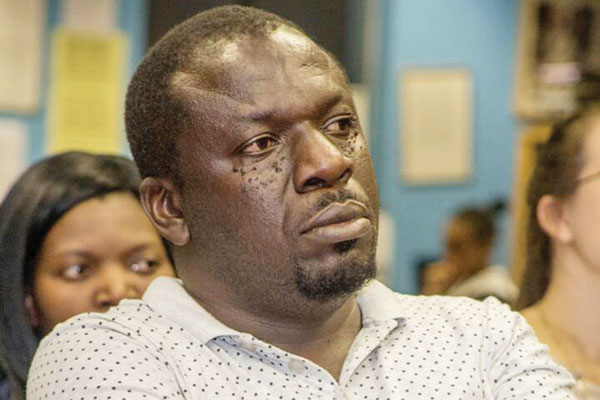 BULAWAYO'S biggest arts and culture fete, Intwasa Arts Festival koBulawayo, continues to lose traction due to the punishing economic environment that has seen the number of foreign artistes decreasing over the years, festival director Raisedon Baya has said.
BY SHARON SIBINDI
Speaking to NewsDay Life & Style ahead of this year's edition of the festival, Baya said they were expecting fewer foreigners this year.
He said apart from the economic decline in the country, conditions at the country's borders also made it difficult for artistes to come to Zimbabwe.
He said there was need for policies that favour the sharing and importation of artistic products and ideas.
"There are many challenges which may include the economic environment and this year we have very few foreign artistes because of the challenges we have faced before in clearing them," he said.
Baya said when Intwasa made a call for entries, the response was not as they had expected.
"The festival needed partners and collaborators to help shoulder the financial burden," he said.
"Our approach in the coming years will be looking for partners and collaborators and not just those expecting the festival to cover every cost. The festival model is slowly changing," he said.
Intwasa Festival this year has partnered with OSISA, CITE, Nhimbe Trust, Africalia, Umkhathi Theatre, Bulawayo National Art Gallery and SkyzMetro FM.
Meanwhile, National Gallery of Zimbabwe (Bulawayo) assistant curator, Clifford Zulu, said they would be hosting the Intwasa Arts festival KoBulawayo Visual Arts exhibition titled Realities and Experiences.
"The exhibition will be curated by Mthabisi Phili and will run from September 28 to November 26, 2018. With this in mind, submissions are now open. Submissions to Realities and Experiences 2018 can be made by any Zimbabwean artist aged over 18 years," he said.
Zulu said submissions — due on September 21 — could cover a wide range of genres including painting, drawing, sculpture, installation, photography, video, performance, design, craft, sound and any new media.
The exhibition, according to Zulu, will be held at the National Gallery of Zimbabwe in Bulawayo.