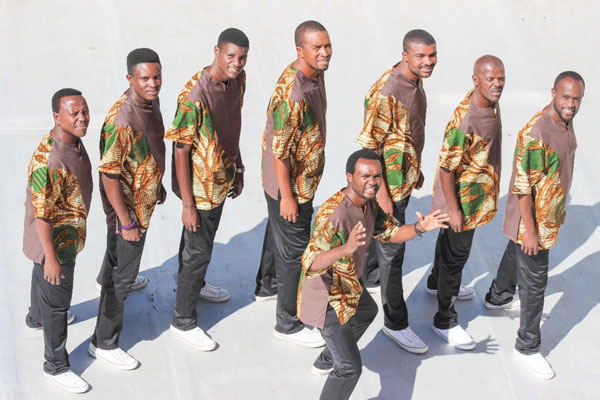 BULAWAYO was brought to life on Friday night through a vintage performance by celebrated Isichathamiya gospel group Indosakusa the Morning Star who set ablaze a fully-packed Bulawayo Theatre during their 10th album launch.
BY SHARON SIBINDI
Oscar Siziba of Indosakusa told NewsDay Life & Style on the sidelines of the launch that they were happy with the turn out.
"The show was a success and we want to thank all those who came to support us. We are getting messages from our fans on social media saying we did well. We are so happy that people now understand this type of genre," he said.
"Above all, our CDs which came from South Africa were sold out and we got $300. Our T-shirts, old CDs from the previous albums and caps were also sold," he said.
Artistes including Jeys Marabini, Desire Moyo, Tswa, Zinjaziyamluma, Madlela, Matesu Dube, Men of Influence, Khaya Arts, Ukukhanya Kwezwe and Sunduza dance group came to support the group.
SkyzMetro FM station manager Godwin Phiri and Khulumani FM also graced the occasion.
The group was joined by Bulawayo's all-female ensemble, Nobuntu who staged a scintillating performance.
The eight-member group, entered the stage clad in brown, green African attire shirts and white gloves, attracted a multi-racial crowd and saw fans going to the stage dancing while some threw money and the stage was decorated in green and purple bond notes.
The outfit dished out its new tracks such as Indosakusa, Stofela Maziyoni, Juba Ntente, Umuntu Uyahlonishwa, EPalamende, Indumiso Ekhona, Elohim to name a few which left people ecstatic and craving for more of their performance.
The 13-track album is the group's first after they rebranded from Impumelelo Shining Stars. The album with also be launched in South Africa soon.