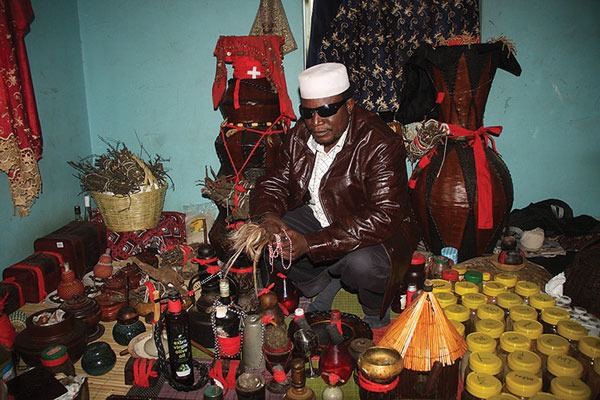 PROMINENT traditional healer and herbalist, Sekuru Kamwelo Banda, says government should recognise his efforts in contributing positively to economic growth and promoting religious tourism as his clients were drawn from across the globe.
BY WINSTONE ANTONIO
The Malawi-born traditional healer, herbalist and spiritualist told NewsDay at the just-ended Harare Agricultural Show that apart from promoting the tourism sector, he was also playing a vital role in the provision of primary health care.
He claimed that his services were being sought after by people from different social classes, races and religious beliefs across the globe, thereby generating the much-needed foreign currency.
"There are a lot of people who still believe in the African tradition and recognise that traditional medicines are very effective. That is why we are recording a significant number of foreign delegates, not only coming from Southern Africa, but as far as Japan, China, Sweden and Australia to consult me," he said.
"By bringing these foreigners, we are also promoting tourism in a way as we are contributing towards rebuilding Zimbabwe, as these visitors are bringing in foreign currency. Those foreigners who come here, are booked at hotels and also spend money in our local shops and that is bringing business to the country."
"Several prominent preachers and church leaders usually visit me at night. Of course, when they go to the pulpit, they preach against my practices, but I don't mind helping them," he said.
Hailing from Mangochi in Malawi, Banda is known for his flamboyant trademark of dark glasses, stylish headgear and expensive leather jackets, a lifestyle that mirrors some of the local evangelists.
He also moves around surrounded by a horde of bulky bodyguards.