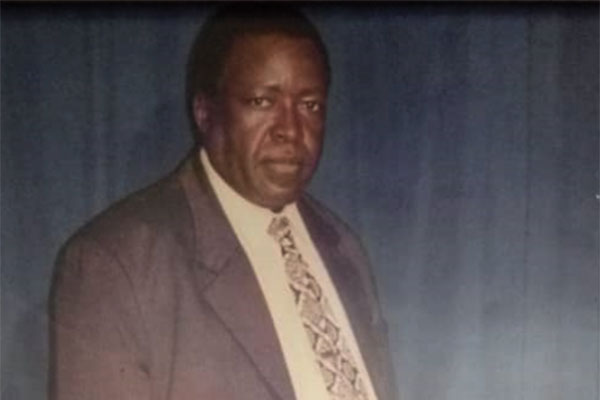 ONE of Harare's veteran choral music conductors, Rodwell Christopher Samkange, has succumbed to cholera, which has rocked parts of Harare and the countryside in the past few days.
BY WINSTONE ANTONIO
Samkange died at his Glen View home on Sunday and was buried at Zororo Memorial Park cemetery. He was 70.
A former teacher and renowned prolific composer, Samkange is among the 25 people who have lost their lives to cholera, with more than 3 700 people hospitalised.
He is survived by his wife and eight children.
Federation for Choral Music of Zimbabwe chairperson Bonny Kanyenze yesterday described Samkange's death as a huge blow to the arts sector.
"Samkange was a prolific composer whose music inspired and touched the hearts of many. Many competitions featured his songs and one of his popular compositions, Pfumvu, was recently performed by Chitungwiza Harmony Singers in South Africa at an international festival," he said.
"Samkange, as a teacher and great multi-instrumentalist who played several musical instruments, including the piano and guitar, had trained many school choirs that dominated at national choral competitions. He will ever be remembered for his great works; may his soul rest in peace."
Through his music prowess, which he advanced by enrolling for formal training at Waddilove Institute, Samkange helped develop several church and school choirs across the country through training, composition and adjudication.
Samkange is also famed for some set-pieces he composed for the National Association of Secondary Heads and the National Association for Primary School Heads used in the different competitions.
Some of his popular compositions include Pfumvu, Chiga Nechiga, Mashabini, Vachigubhu, Wachinja Kapu, Mahunzwepi, Patricia, Hana and Hallelujah.
Samkange launched his musical career at a tender age through the influence of his father who was also a musician and a teacher, before he went for professional training.
He went through the Zimbabwe College of Music before travelling to Japan to pursue another music diploma.
Early this week, government declared the outbreak a state of emergency and President Emmerson Mnangagwa on Thursday called for more corporate bodies to chip in with resources to fight the waterborne disease.
Afro-jazz musician Diana Samkange, niece of the deceased, said she had lost a source of inspiration as through him she had gained knowledge which made her different from other musicians.
"It is such a great loss to me as he (Samkange) was a father to me and an inspiration to me as a musician. I come from a family of strong music background. He was one of the people who supported my career as her daughter," she said.
"I feel he has left me with a challenge to fly the Samkange music flag and family talent. The cholera situation is real and as a musician, it has taken me the death of a close relative to take a stand and urge the country to take measures when it comes to managing the cholera disaster. May his soul rest in peace"