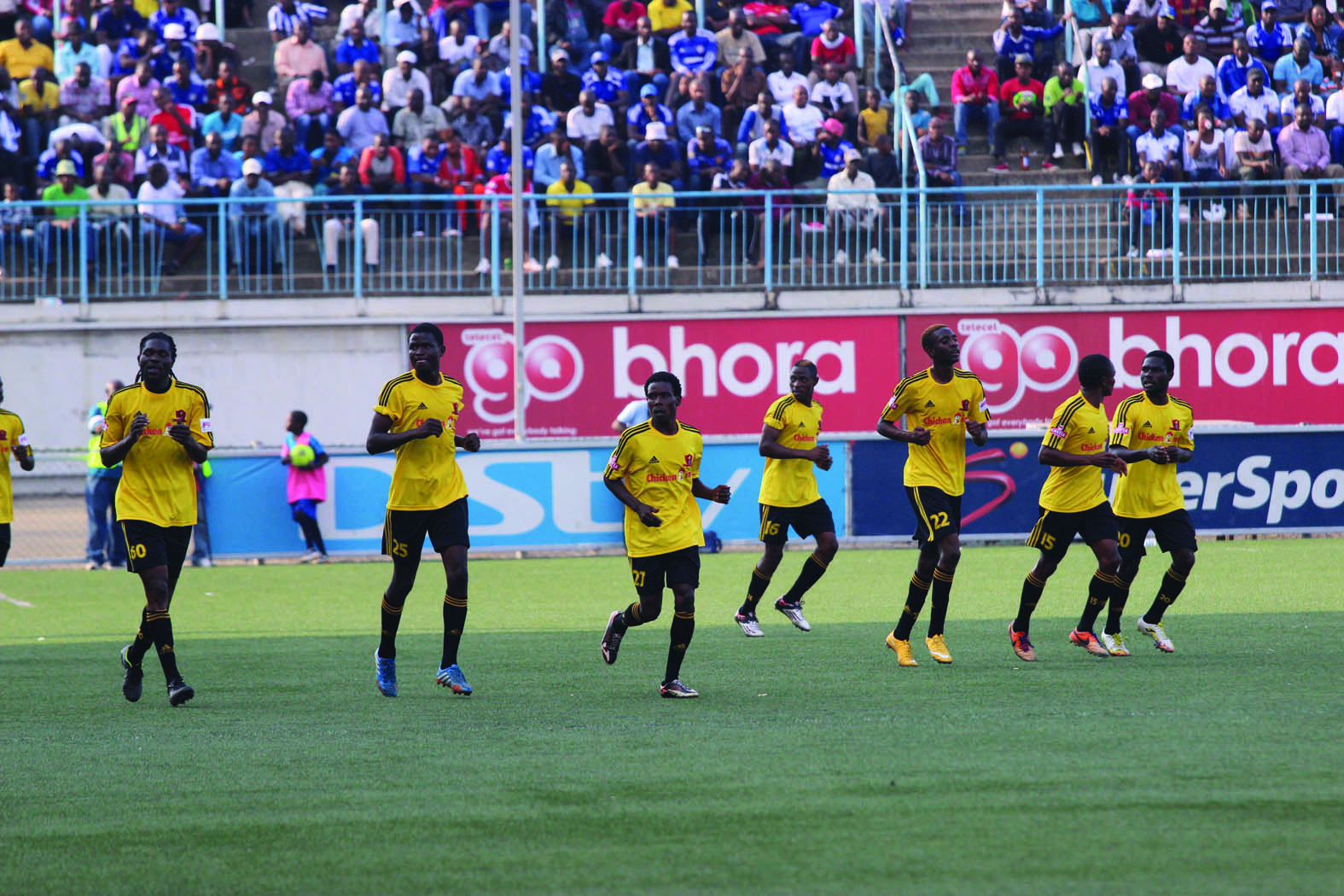 CHICKEN Inn striker Obriel Chirinda dominated the club's man of the match awards at an event that was held at one of their fast-food outlets in Bulawayo yesterday.
BY FORTUNE MBELE
The awards were for the 25 matches that have been played so far in the Castle Lager Premier Soccer League and they are sponsored by one of Chicken Inn's partners, Zibuko Capital.
Each man of the match award carries a prize of $100 and Chirinda (21) walked away with $300 after winning the category for three matches that include the 1-0 defeat to Ngezi Platinum at Baobab in April, the 4-0 drubbing of Nichrut at Luveve Stadium when he grabbed a hat-trick and the 3-2 win over Highlanders at Barbourfields Stadium last month.
Added to that, Chirinda was named player of the month for August and got $300 from another club partner, Blackshark Protection Services.
The young striker, who was also voted Castle Lager PSL player of the month for July, was excited with the accolades, saying he would continue to work hard.
"I am happy with the awards that I have just picked up. I have to keep on working hard and focus on the remaining matches. What I don't want to is put myself under pressure because all people's eyes will be on me," Chirinda said.
He has scored seven goals to date and is the club's leading scorer.
Passmore Bernard won the man of the match awards for three matches, while Innocent Mucheneka, George Majika, Obadiah Tarumbwa and Moses Jackson were recipients of $200 each for being crowned man of the matches for two matches apiece.
Clemence Matawu, goalkeeper Pride Zendera, King Nasama, Kudzai Chideu, Darryl Nyandoro, Guide Goddard, Xolani Ndlovu, Wellington Kamudvyariwa and Last Sithole each received $100, courtesy of Zibuko Capital.
Managing director for Zibuko, Karen Jiri, pledged their continued support to Chicken Inn.
"The results of the recent matches attest to the fact that we are definitely on a winning streak and we are on position three but there is no reason why we can't go all the way to first place," she said. "We see the potential in Chicken Inn Football Club and we are rallying behind them."
Blackshark were represented by managing director Epmark Tome.