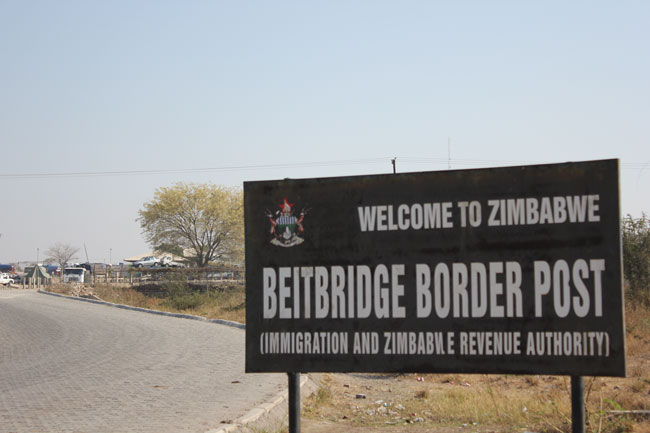 MDC Alliance national youth organising secretary Morgan Ncube yesterday said he was taking off his political jacket to be able to work with everyone as he assumed his new role as Beitbridge mayor.
BY REX MPHISA
Ncube called for unity of purpose focused at developing the border town and general upliftment of the strategic town's community.
Ncube was elected unopposed to become Beitbridge mayor.
In his maiden speech as mayor yesterday, in the background of a futile attempt by Zanu PF losing councillor and obscure residents associations to stop his installation, Ncube pledged to work with the community, the executive as well as members of his council.
"I pledge to deliver effectively and diligently.
I understand the task ahead is huge, but I will give my all to ensure we collectively work towards transforming our community," he said, to a wild applause from MDC Alliance members who thronged the council chambers.
Ncube took over from acting mayoress Showa Moyo, whose party Zanu PF was routed in the July 30 general elections.
"Embarking on this beautiful journey, we thrive to achieve not only a smart city, but a transformed city with equal opportunities.
"I want to assure residents as mayor that from this day, my dream is an inclusive society, united towards the good and because of this, I promise from today onwards, I see no political party.
I see no tribe.
I see no colour.
What I can see is people together," Ncube said, pledging servant leadership.
Priorities of his council will be efficient services coupled with smooth sewer and water reticulation, with an aim to replace ageing pipes.
He said he will strive to have a transparent council that shuns corruption, giving residents fair opportunities.
Zanu PF's losing candidate for ward 4 Lawrence Tshilli and a representative of an unknown residents association known only as Sibanda, shuttled up and down hoping to stop Ncube from being installed as mayor, but were ignored.
In their petition, they accused some members of the incoming council of corruption, but failed to contest this through the courts of law.
Among their ignored grounds to have the entire council not sworn-in, Tshilli and Sibanda falsely claimed Ncube and his council did not own properties in Beitbridge.
Munyaradzi Chitsunge was elected deputy mayor.