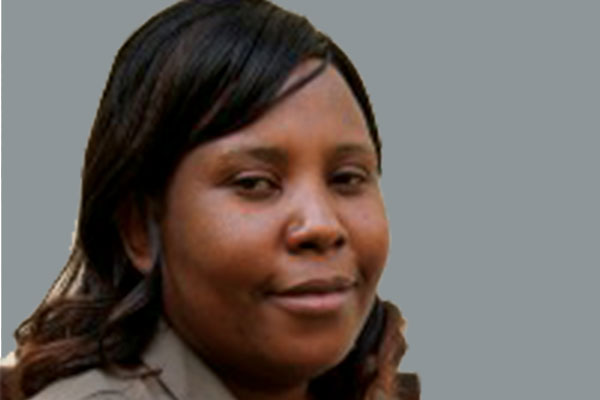 YOUTH, Sport, Arts and Recreation deputy minister Yeukai Simbanegavi (pictured) said her ministry was now moving towards bridging gaps identified during their consultative meetings with artistes in March this year with the intention of upping the creative and cultural industry's current 6,9% contribution to the country's Gross Domestic Product (GDP).
BY TINASHE MUCHURI
Addressing industry practitioners at the end of a two-day capacity building workshop held at the National Gallery of Zimbabwe on Wednesday, Simbanegavi said the indaba was one of the many ways through which her ministry was plugging the identified loopholes.
The workshop was aimed at empowering artistes with entrepreneurial skills, intellectual property (IP) and copyrights knowledge.
Simbanegavi said arts and culture were an integral part of government's Vision 2030 aimed at ensuring that Zimbabwe attains a middle income economy.
"The government intends to scale up development and promotion of arts, culture and heritage as exploitable economic assets that also contribute to our diverse cultural identities," she said.
The deputy minister said the vision would be attainable through ensuring that education and training programmes were scaled up to fully integrate the needs of the arts, culture and heritage industry players.
She said her ministry was also targeting to improve culture and international relations by promoting the visibility, practice and presence of the Zimbabwean culture, ensuring that cultural and creative practitioners took centre stage as cultural ambassadors.
She implored stakeholders to help protect artistes' work as intellectual property through smart patronage whereby arts and culture lovers consume genuine handicrafts, art, music CDs and DVDs rather than pirated copies.
"The ministry is in the process of providing dignified workspaces in the form of multi-purpose facilities for sport, arts and recreation to be established in the 10 provinces of Zimbabwe," she said.