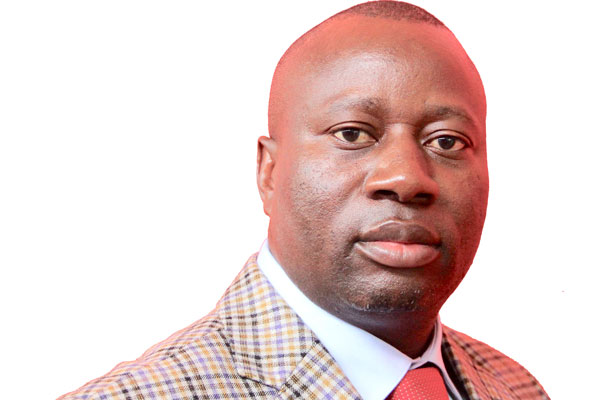 The Broadcasting Authority of Zimbabwe (BAZ) has granted Alpha Media Holdings (AMH) subsidiary company, Heart & Soul Broadcasting Services (Private) Limited a third broadcasting licence.
Staff Reporter
Heart & Soul Broadcasting is now a holder of a Content Distribution Services licence in addition to the Webcasting Service and Video on Demand Service (VoD) licences which were granted recently.
The licences are central to AMH's growth and diversification into digital broadcasting.
Heart & Soul Broadcasting Services is the latest investment venture by media mogul Trevor Ncube, who is also AMH chairperson — the largest independent media house in Zimbabwe. AMH are also the publishers of Zimbabwe's largest independent daily NewsDay and weeklies Zimbabwe Independent and The Standard.
Ncube said: "These licences are a game changer for our business. Print has been good to us. Our future is where the audience is and that is on digital platforms. That is where the eyeballs are. This is an important strategy of future proofing our 22-year-old business."
"We are excited by the opportunities presented to young creatives locally and in the diaspora. We will be able to offer content creators, entertainers , musicians platforms to add to our dynamic culture and shape our narrative. It is time for Zimbabweans to tell their stories to the world,"he added.
Heart & Soul Broadcasting Services founding CEO and AMH chief operating officer, Kangai Maukazuva was upbeat about this capital and technology intensive venture, saying the licences offer the business a global audience and content. "The possibilities are endless," Maukazuva said.
He said Heart & Soul was positioning itself as a disruptive "Over-the-Top"(OTT) broadcasting player, strategically positioned to accelerate the migration of audiences from traditional television and radio to multi-screen, data-enabled digital channels.
"In the first phase, we are targeting individual consumers with radio, TV and VoD channels on their multi-screen digital devices to offer them exciting content. We will reach consumers through open web and app technologies," he said.
"The model supports both targeted advertising and mass-market as well as subscription packages as we build the critical mass. In the second phase, we will be targeting the household staple so that as families gather together in the comfort of their homes wherever they are, they can continue to be engaged on multiple Heart & Soul platforms."
The successful application of the broadcasting licences came on the back of increased internet penetration in Zimbabwe which has reached 7,2 million subscriptions, according to a recent Postal and Telecommunications Regulatory Authority of Zimbabwe (Potraz) report.
The report said almost 98% of these use mobile technologies (3G/HSDP/LTE), an indicator that the market has matured for data-enabled services, including the consumption of video enabled digital content.
Heart & Soul would target the 7, 2 million active subscribers using 3G and faster internet access technologies as well as diaspora and international audience under its Webcasting Television and Radio Service licence.
Maukazuva also said there was a compelling value proposition for advertisers to migrate from linear traditional TVs to digital-enabled channels. Latest trends show that consumer preferences were pushing for alternate devices as a means of accessing TV and radio content. In Zimbabwe, while there has been an increase in licenced and non-licenced radio stations, there was generally a reduction in the sale of traditional radio receiver sets as a result of technology advancements.
Consumption of entertainment products has also shifted from programming consumers to sit behind conventional TV screens to a new normal of watching "anything you want, anytime, and anywhere". The current operating TV models in Zimbabwe have been constraining to the consumers, Maukazuva said, adding "and this is why we see the growing appetite for emerging OTT models such as Heart & Soul".
The Heart & Soul Video-On-Demand service was coming at the back of high consumer demand for AMH news products.
A blend of local content with regional and international content products will definitely make a compelling value proposition for its viewership.
AMH's flagship title NewsDay website and its web-app platform is currently the largest online news platform in the country.
The company's online platforms have a combined online readership of over three million every month and over 1, 5 million followers on its social media platforms. Audience analytics have shown a consistently rising engagement and loyal pattern to local content, and this was a key success factor for the new Heart & Soul offering.