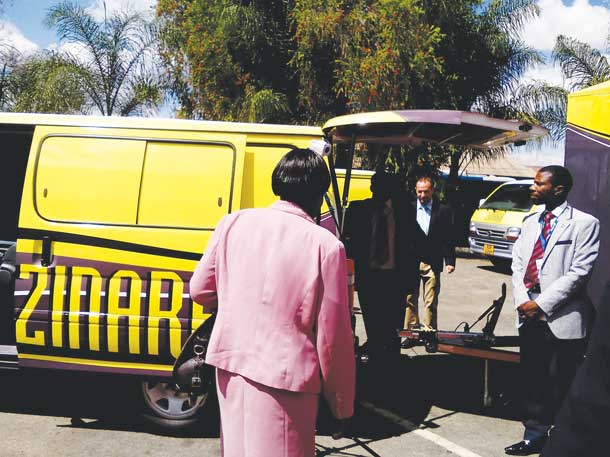 The Zimbabwe National Roads Administration (Zinara)'s special purpose vehicle Infralink (Pvt) Ltd has petitioned the High Court seeking rescission of judgment in a matter where it was ordered to pay a local company, Central Source Management Consultant (Pvt) Ltd t/a Tax Management Services, $934 950 for services rendered.
BY CHARLES LAITON
The dispute between Infralink and Tax Management Services involved the alleged non-payment of amounts invoiced for services rendered by the latter relating to taxation matters in terms of an agreement which was also subject to dispute.
According to the court papers, in terms of an agreement dated October 25, 2014, Tax Management Services is said to have agreed to offer taxation services to Infralink and the parties' agreement was to run for a six-month period ending on April 30, 2015.
However, the dispute arose from an invoice raised by Tax Management Services demanding payment of $999 426, which it allegedly based on tax savings of approximately $18 million.
Subsequent to the dispute, the matter was referred to an independent arbitrator, Thomas Taylor, on October 6, 2016, who upon deliberating on the impasse, ruled in favour of Tax Management Services and ordered Infralink to pay $934 950 together with interest, instead.
Thereafter, in February this year, Tax Management Services managing director Tendai Mavima then approached the High Court seeking registration of the arbitral award, accusing Infralink of having refused, neglected and/or failed to satisfy the operative part of the arbitral award.
The matter was then heard by High Court judge Justice David Mangota, who adjourned the hearing, saying the registration of the award would have to wait for the determination of Infralink's matter challenging the said arbitral award.
However, on July 18, 2018, another High Court judge, Justice Clement Phiri, dismissed Infralink's application and granted a default judgment in favour of Tax Management Services, prompting Zinara's firm, through its acting chief executive officer Mathlene Mujokoro, to approach the court again on August 22, 2018 seeking rescission of the default judgment.
The matter is pending.