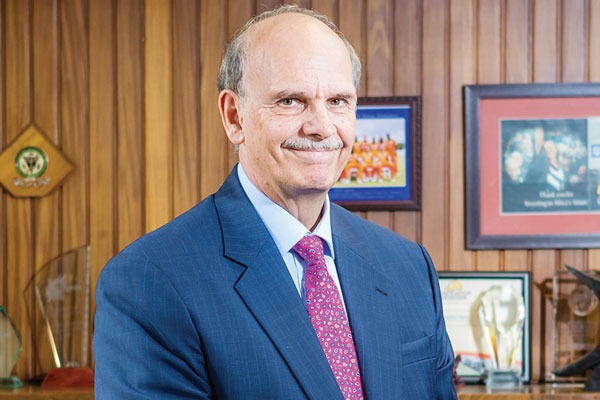 STANBIC Bank Zimbabwe yesterday donated a borehole together with its pumping system worth $14 000 to Mpilo Central Hospital.
BY NIZBERT MOYO
Stanbic chairperson Greg Sebborn said the financial institution donated the equipment as part of its corporate social responsibility, while also showing its bias towards prioritisation of the provision of clean water for the effective running of the hospital.
"Stanbic bank, however, salutes the work done by public health institutions and, to this end, we have targeted this sector as a focus area in our corporate social responsibility efforts aimed at ensuring we play our part as a responsible and proactive corporate citizen," he said.
"We recognise that our health professionals need all the support that we are able to give by way of provision of medication, supplies and by way of hospitals' environments that are conducive to patient care. In this regard, the provision of clean water is absolutely vital to the effective running of a hospital and it is for this reason that we are gathered here today."
Sebborn said consultations with hospital authorities showed that the institution's water systems required a major upgrade, adding that the bank was delighted "to be able to support Mpilo with a new borehole and 2 x 5 000-litre tanks for the provision of clean water as they continue to provide a valuable service to Bulawayo and Zimbabwe".
Mpilo Central Hospital chief executive officer Leonard Mabandi said: "This borehole will ensure that Mpilo does not run dry. It improves the look of our environment as well as sanitation. It will keep our community healthy, as the community will benefit from it during Bulawayo City Council water cuts."
Bulawayo has been plagued by recurrent water shortages and currently, some suburbs are experiencing 12-hour water cuts daily, as council battles to normalise the Magwegwe reservoir levels.