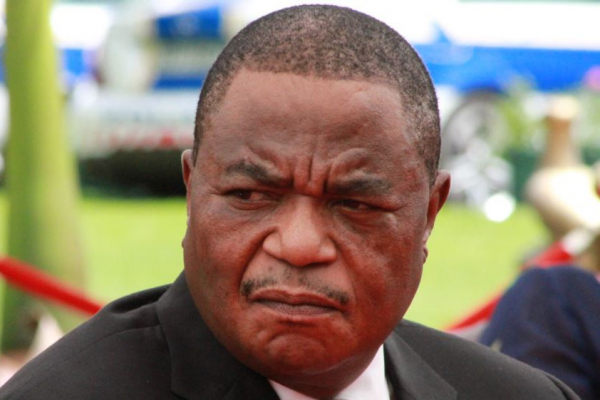 A 30-YEAR-OLD unlicensed commuter omnibus driver was yesterday remanded in custody for cutting off Vice-President Constantino Chiwenga's motorcade in Borrowdale, Harare, causing serious damage to the vehicles.
BY DESMOND CHINGARANDE
Silent Hungwe was not asked to plead when he appeared before magistrate Rumbidzai Mugwagwa, who remanded him in custody to September 4 pending finalisation of investigations.
Allegations are that on August 24 along Borrowdale Road at the intersection of Kingsmead, Hungwe was driving due south and, in his bid to avoid vehicles that had blocked the road, hit Chiwenga's vehicle on the rear side.
Although no injuries were recorded, both vehicles sustained serious damages.
In 2016, a truck driver Joseph Chakanetsa got himself on the wrong side of the law after he drove a tipper truck into the same Borrowdale Road while former President Robert Mugabe was going to his private home.
Chakanetsa pleaded guilty to three charges, which included failure to stop after committing the crime, failure to follow police orders, and reckless driving.
He claimed that the noise from his truck prevented him from hearing the police siren, adding that when he realised that he had cut off the presidential motorcade, he "literally lost his mind".
However, former Harare magistrate Tendai Rusinahama sentenced Chakanetsa to two years in prison and also cancelled his driver's licence for life.
He was, however, given an option to pay $100 fine for failing to stop and a $200 fine for ignoring the officers' instructions.
Linda Gadzikwa appeared for the State.