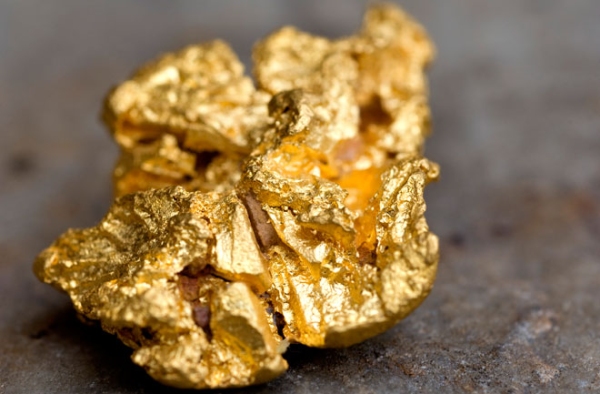 ZIMBABWE'S gold output is projected to surpass the 2018 annual target and is already marginally above last year's total with four months to go, according Fidelity Printers and Refineries (FPR), the country's sole buyer of gold and silver.
BY MTHANDAZO NYONI
As of August 29, output was just five tonnes below the full-year target of 30 tonnes and slightly higher than the 2017 output of 24,8 tonnes, about four tonnes higher than the 2016 level of 21,4 tonnes.
"We are happy and this has been exciting two years for us.
The small-scale miners are currently contributing around 60% of all the gold that is being delivered to Fidelity Printers and Refineries," said Matthew Chidavaenzi, FRP head of Gold Initiative Development Fund, who was speaking on behalf of his general manager Fradreck Kunaka.
"Our target for this year, I think we were supposed to get about 30 tonnes of gold. As of yesterday (Wednesday), we are on 25 tonnes, which means we are just few tonnes shy of our target and we think that we should be able to do more than that.
Actually, this year we might be breaking that target."
The increase in gold production has been attributed to the $40 million Gold Development Initiative launched by the Reserve Bank of Zimbabwe (RBZ) to support small-scale miners in October 2016.
Under the fund, small-scale miners would acquire loans for the procurement of mining machinery from local manufacturers at 10% interest, a measure intended to boost output.
About $30 million had so far been disbursed to 179 small-scale miners across the country under the initiative, according to FPR.
The fund will be expanded to $150 million.
FPR said it was committed to supporting gold mining operations with focused and customised financial products.
Dishoni Limbikani of the RBZ encouraged small-scale miners to keep expanding output.
Gold deliveries by small-scale miners increased by 7.8% to 1 127,5 kilogrammes in July from 1 045,9kg in June.
Between January and May 2018, cumulative gold output stood at 13,6 tonnes.
In January this year, small-scale miners delivered 1,4 tonnes of gold, in February 1,1 tonnes, 1,8 tonnes in March and in April 1,9 tonnes.
Primary producers delivered 1,2 tonnes in January, 931,7kg in February, 953,3kg in March and 982,9kg in April.
Limbikani said gold supply by primary producers had remained flat compared to small-scale miners, which has grown year-on-year.
FPR gold operations urged miners to formalise their operations and sell their gold to FRP.