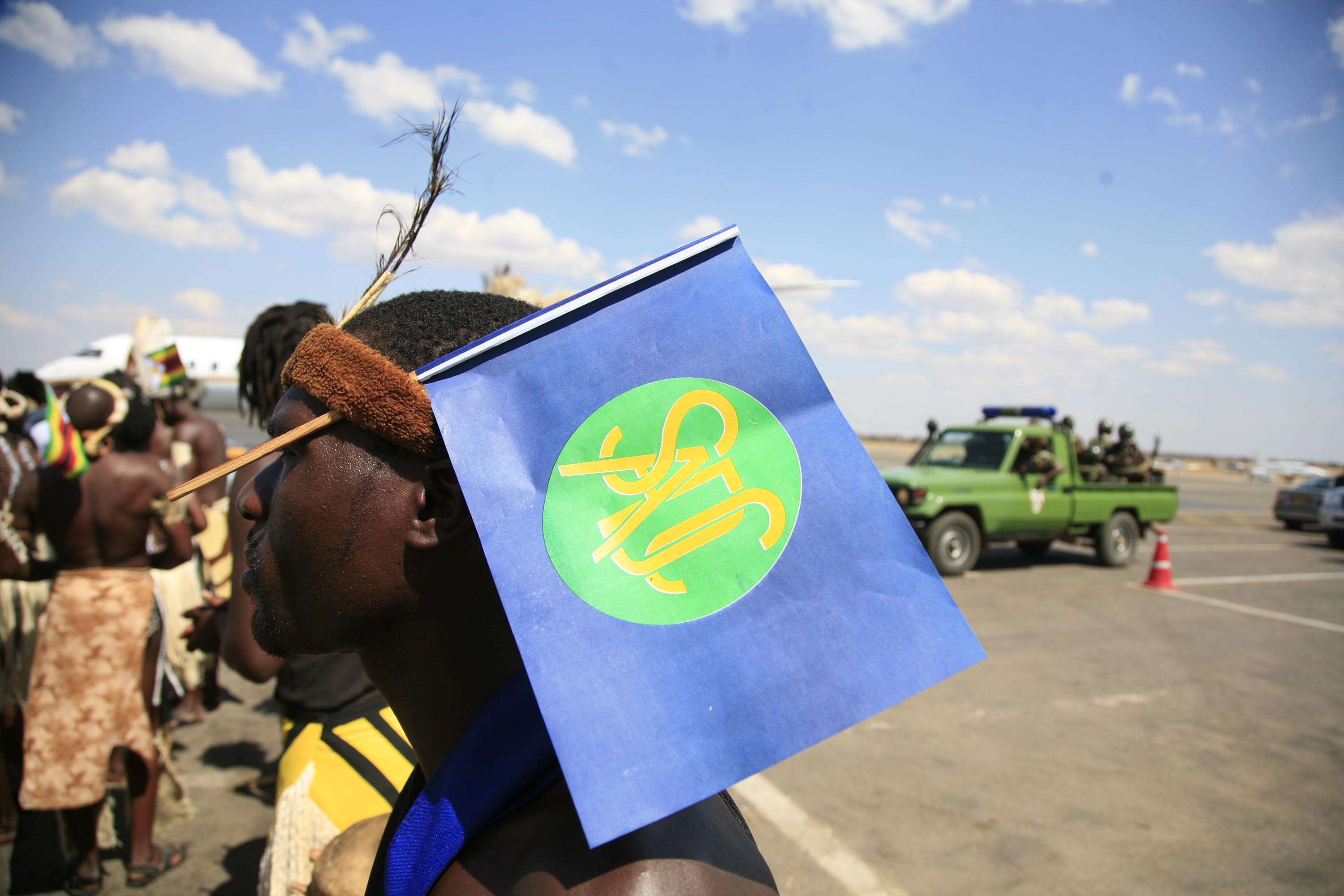 THE presence of the Southern African Development Community (Sadc) and the African Union (UN) observer missions during the just-ended elections has only served to rubber-stamp the political status quo and sanitise electoral fraud, civil society organisations (CSOs) and opposition political parties in Bulawayo have said.
BY SILAS NKALA
The CSOs and political parties said the two regional organisations have always been bedfellows with Zimbabwe's ruling elite since 2000.
Both blocs endorsed the just-ended elections as free, fair and credible even hours before the disputed presidential results were announced.
Rural Communities Empowerment Trust (Rucet) Lupane co-ordinator Vumani Ndlovu said Sadc and the AU had a history of protecting the liberation movements.
"Remember they were the first to declare the elections as free and fair even during the height of the 2008 (campaign) when violence was perpetrated against the opposition and the general dissenting voices. The international countries are divided on the conduct of the Zimbabwean elections," Ndlovu said.
#ThisConstitution leader, Abigail Mupambi, said the two organisations ignored the suffering of ordinary people in Zimbabwe while protecting their compatriots.
"Most of them were quick to declare now contested elections as free and fair while acknowledging that there was an uneven electoral field and you wonder how on earth can the two variables co-exist? It's not possible to achieve credible elections without a fair ground and transparency," she said.
She said several Southern African countries have been beneficiaries of Zimbabwe's crisis as many locals are now resident in the said countries where they offer cheap labour while Zimbabwe continues to import goods from them.
Ibhetshu likaZulu secretary-general Mbuso Fuzwayo said it has always been the culture of political leaders in the region to protect fellow politicians.
"You will recall that during the commission of the (Gukurahundi) genocide, Zambia, Botswana, Britain deported Zipra cadres. We are on our own," he said.
MDC Alliance Bulawayo spokesperson Felix Magalela Sibanda said the problem lies with African brotherhood mentality.
"How could African presidents shower President-elect Emmerson Mnangagwa with congratulations while there is a pending electoral dispute? Legally, it is sub-judice to pre-empt pending judgments. That alone proves that Sadc in particular is toothless bulldog that is too partial and must not be taken seriously. The African Union is hopeless because most of its leaders are dictators," he said.
The remarks came at a time Western nations have expressed reservations over the credibility of the Zimbabwean election due to the arbitrary arrest of opposition members.
United States senator Chris Coons, a member of the Senate foreign relations committee, released a statement condemning violent government-sponsored attacks in Zimbabwe since the elections on July 30.
"I am watching the situation in Zimbabwe very closely, and I am concerned about reports of arbitrary arrests, detentions, and government-sponsored violence. These tactics have no place in a democracy, and the government must ensure they stop immediately," he said.
"The people of Zimbabwe have suffered through such tactics of repression and intimidation for decades. Last month's election was supposed to offer them something different."