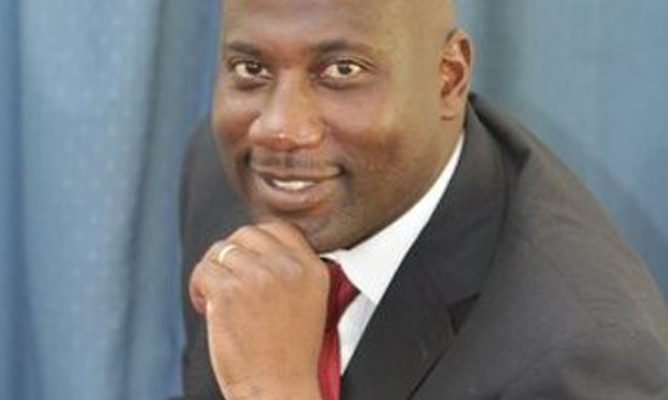 THE majority of us, if not everyone, wants to be remembered as having been a great person when their curtain finally comes down.
By Erasmus Makarimayi
Some aim to be the greatest soccer player of all time. Others aim to be the greatest innovators and inventors. However, a chat with those on deathbed reveals that their last wish is that they would be satisfied if they had served humanity.
When the silver cord is about to break, many wish to have made a difference and bettered human life. This goes beyond public stunt philanthropy.
It is the fear of God that will best preserve us from making our philanthropy the mere flattery of the popular appetite.
When philanthropy has become what it is so much today, the contest of rival politicians, the ambition of every demagogue who can get his/her head above the crowd, the fitful self-indulgence of weak hearts, the opportunity of vain theorists, and for all a temptation to work with lawless means for selfish ends; it is time to remember that the service of man is first of all a great service for God.
For believers i.e. those in the kingdom of God, greatness is viewed differently. Jesus reveals to us in Matthew 23:11, "But he that is greatest among you shall be your servant."
Humbling oneself and ministering to the needs of others is what is greatness in divine eyes. An issue arose of this greatness issue among the disciples of Jesus.
The Amplified Bible records. Luke 22:24-27, "24 Now an eager contention arose among them [as to] which of them was considered and reputed to be the greatest. 25 But Jesus said to them, The kings of the Gentiles are deified by them and exercise lordship [ruling as emperor-gods] over them; and those in authority over them are called benefactors and well-doers. 26 But this is not to be so with you; on the contrary, let him who is the greatest among you become like the youngest, and him who is the chief and leader like one who serves. 27 For who is the greater, the one who reclines at table (the master), or the one who serves? Is it not the one who reclines at table? But I am in your midst as one who serves."
Greatness is service and not lording it over followers or supporters. Servanthood isn't a political gimmick, but action.
Patience is necessary for effective service. Even in the animal kingdom, the mustard seed knows it and is therefore patient.
Matthew 13:32 reads, "Which indeed is the least of all seeds: but when it is grown, it is the greatest among herbs, and becometh a tree, so that the birds of the air come and lodge in the branches thereof."
It is in this service of giving shelter and harbour to the vulnerable that the mustard tree becomes great.
A tall tree that feels so important but never offering shelter isn't deemed great.
The mustard tree doesn't become retributive when its branches can house multitudes.
Speaking of love, Apostle Paul says in 1 Corinthians 13:13, "And now abideth faith, hope, charity, these three; but the greatest of these is charity."
Charity means love. Faith can move mountains and stop storms. Hope keeps you alive in despair. Great, isn't it?
However so great, with the love of God you can be seen as weak and powerless but the Bible says that's the greatest. Insecurity and self importance don't define greatness.
One becomes honourable because of humble service. Biblical wisdom teaches that honour is preceded by humility.
Proverbs 15:33 records, "The fear of the Lord is the instruction of wisdom; and before honour is humility."
Humility is, therefore, key to greatness. Here's another way wisdom puts it; Proverbs 13:7, "There is one who pretends to be rich, yet has nothing at all; Another pretends to be poor, yet has great wealth."
Be as common and yet great by service. Pursue your dreams and passion in your lane graciously. Be true to your purpose without bitterness and jealous.
God Himself will lift you up. 1 Peter 5:6, records, "Therefore humble yourselves [demote, lower yourselves in your own estimation] under the mighty hand of God, that in due time He may exalt (honour) you. Please don't be lifted by men/women. Don't overrate yourself. Greatness is humility."
As Grace believers, you know that it's God Himself who causes you to produce good fruit. It's not by works, but by free gift of grace.
Philippians 2:13 states, "For it is God which worketh in you both to will and to do of his good pleasure."
As you reflect, here's a great prayer to passionately do; Abba Father, as it would please you, lead me into service today and all the days of my life.
Bring me O Lord today and daily someone or people whom I can serve. In Jesus' name, I thank you for using me as a vessel of honour to transmit your abundant love, goodness, kindness, generosity and grace.
Thank you for using me to make a difference. Amen. Grace and peace be multiplied to you through knowledge.
l All Bible quotations are from the King James Version unless otherwise stated. Feedback: pastor@newgatechapel.org Fellowship with Pastor Makarimayi on Facebook and on www.twitter.com/PEMAKARIMAYI. Telephone +263 712 332 632