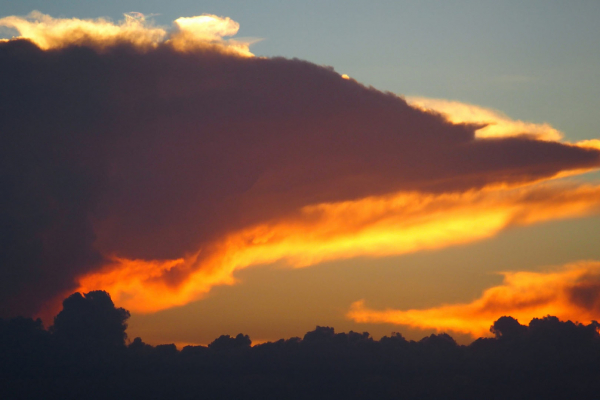 Zimbabwe has so far received $3 million from the Green Climate Fund (GCF) which will go towards completion of climate change policy frameworks aimed at influencing an overall green economy by 2030, an official has said.
BY KENNEDY NYAVAYA
The money came through the ministry of Environment, Water and Climate.
The GCF, meant to assist developing countries in adaptation and mitigation practices in countering climate change is part of the 2015 Paris global accord which the country ratified last year.
In an interview with NewsDay at the launch of the Zimbabwe Human Development Report yesterday, Climate Change Management Department director Washington Zhakata said they were on the course of structuring a green economic agenda.
"This fund is only enough for us to come up with a National Adaptation Plan (NAP) to see how we can mainstream climate change into all development sectors," he said. "Once we have the document it will guide various mitigation exercises by industry, agricultural sector, waste sector and forestry among others to mainstream climate change with respect to emission reductions until 2030."
As part of the global agreement, the country agreed to a 33% reduction in emissions with a specific focus on energy production but the Nationally Determined Contributions (NDCs) have to stretch to other sectors if the target it to be achieved by the set deadline.
"The issue of reviewing the NDCs is the one that is still outstanding but we have to do so before 2020 to ensure that targets put across are economy wide and not just on energy," Zhakata said.
United Kingdom's Department for International Development local deputy head Joanne Abbot told stakeholders that the effects of climate change are already affecting all aspects of life locally, hence the need to work together for mitigation.
"Climate change is real, the context around it and business interests around it are huge because it is everything we do, how we structure our economies, get our energy and grow our food that is affected," said Abbot.
According to her the UK has poured about £5,8 billion from 2016 to 2022 towards the green fund to assist developing countries worldwide.
"Globally it (climate change mitigation and adaptation) is huge for us, particularly in Zimbabwe because it is such a high risk country so we have tried to bring in the issue of climate resistance in everything we do," she said adding that the intensifying climate impact will have adverse effects on food security.
Meanwhile, the ministry also received an additional $1 million from the Russia UNDP Trust Fund to assist in developing a low emission development strategy similar to NAP as they target at receiving $90 billion to meet all commitments by 2030.