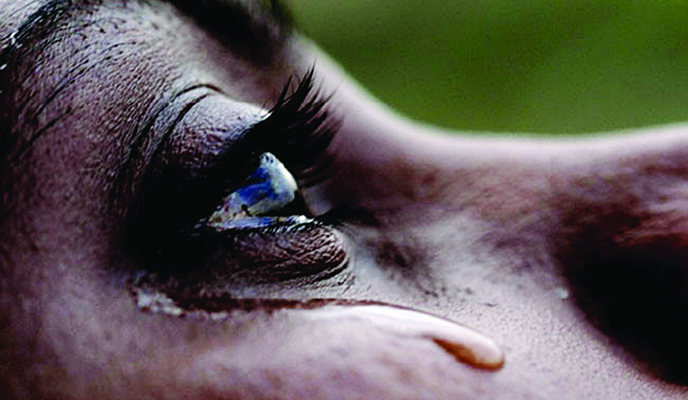 IN the Zanu PF primary elections, several women that were sitting MPs lost. The most common method used to remove them was mudslinging, which is a subtle form of violence meant to soil the name of the contestant.
BY VENERANDA LANGA
After the fall of former president Robert Mugabe, the G40 faction of Zanu PF (allegedly fronted by former First Lady Grace Mugabe became very unpopular). This was due to that the current President Emmerson Mnangagwa was of the Lacoste faction of Zanu PF. After assuming the position of president, his supporters have been ridding the party of Mugabe's supporters from the G40 faction.
An investigation by NewsDay in conjunction with the Voluntary Media Council of Zimbabwe (VMCZ) investigative fund on elections reporting revealed that men used other tactics like mudslinging, sexism, and turning females against each other to ensure women are out of the election race. Mudslinging
Some of the victims have been female candidates like Epworth Parliamentary candidate Zaleria Makari, Irene Zindi (Mutasa South National Assembly candidate), and Goromonzi West candidate Biata Nyamupinga, all from Zanu PF. They fought a very fierce battle to retain their constituencies.
They were all labelled 'G40' operatives in order to ensure they did not get support during campaigns. The G40 is a Zanu PF faction that was said to have tried to quash President Emmerson Mnangagwa's ascendency to power.
Apart from disruption of her campaign rallies, Makari narrated that she suffered a lot of mudslinging.
She said some of the attacks on her included verbal reports being spread to her Zanu PF supporters in Epworth that she was a member of the G40 faction (which used to be aligned to the former First Lady Grace Mugabe). She said it was a smear campaign to ensure she did not win during the primary elections given that the Zanu PF G40 faction was anti-Mnangagwa.
"My male opponent Kudakwashe Damson would spread those lies about me to ensure I do not get support," Makari said.
Damson later won the bid to represent Zanu PF in the Epworth seat.
Zindi was also labelled as belonging to the G40 cabal during the Zanu PF primary elections. She said this was the work of her male opponent, Misheck Mugadza who used the allegations to soil her name and to oust her from the seat.
"Some of the serious fabrications used against me by my opponent Mugadza were that I was a member of the G40 faction during former President Robert Mugabe's era, and that I am now a member of the New Patriotic Front which is a G40 project led by Brigadier Ambrose Mutinhiri," Zindi said.
In May, Zindi lost her bid to represent Zanu PF in the Mutasa South constituency to Mugadza, who is a lawyer by profession.
As she fought tooth and nail to retain the Mutasa South seat, Zindi suffered a shameful smear campaign.
She said she was arraigned before the courts on different spurious allegations that included that she fraudulently acquired a Mutare City Council House in Dangamvura while she was a member of a commission running the affairs of Mutare City Council 15 years ago.
Although this issue dated back to 15 years ago, the accusations began to resurface during the campaign period to the 2018 elections.
"The issue continued to be revived by my male opponent Mugadza to ensure that I am discredited by casting aspersions that I am corrupt and must be investigated by the Zimbabwe Anti-Corruption Commission (Zacc). However, he was put in a corner and I attached all the documents and Zacc recently cleared my name," Zindi said.
This was then followed by false allegations made to the effect that she was ill treating her tenants and farm workers. The issue, she said, resulted in her tenants refraining from paying water bills and they left her faced with a $4 000 water debt.
In the case of Nyamupinga, she said she was also labelled a G40 operative by a male contestant for the seat, Energy Mutodi in order to thwart her campaign to retain the Goromonzi East seat.
"Mutodi went around the constituency telling my supporters that they should shun me and vote for him because I am a supporter of the G40 faction," Nyamupinga alleged. She said the allegations of her political standing had caused a lot of harm in the constituency and she was even denied a chance to move around campaigning. She later lost the bid to represent Goromonzi East in the National Assembly elections to Mutodi.
Nyamupinga was later fired from Zanu PF and also form her seat as MP in the National Assembly by her party. The allegations were that she was a member of the National Patriotic Front, a party formed by former G40 members of Zanu PF, and allegedly being fronted by Mugabe. She later joined NPF and will contest the Goromonzi East constituency on their ticket.
In Zanu PF, another female Sithembile Gumbo the MP for (Lupane East) also recounted her ordeal in her rural home. Although she looked very frail due to illness, she said she wanted to contest the seat. She had been absent from Parliament sittings for a long time.
Gumbo said despite her frailty, her wish was to represent the people of Lupane East in the National Assembly again.
But, she said the illness had given latitude to her political opponents to move around the constituency defaming her, and saying that people must not vote for "a moving corpse".
She was the only woman contesting for the Lupane East seat with six male opponents.
"The tactics that they have been using to quash my campaign is that some of the male contestants have been telling my supporters not to vote for me saying that I am already a dead person. This is due to that I am not feeling well, and they have been saying that I might die soon, and so it's useless to vote for a dying person," she said.
Gumbo said the mudslinging as a campaign tactic was uncalled for as being ill did not necessarily mean that she was never going to recover to assume duties as an MP. "People in Lupane East are saying they will vote for me despite my illness because I spearheaded a lot of projects as their current sitting MP such as drilling of boreholes," Gumbo said.
Despite the negative comments about her illness to the effect that she was on the verge of death, she managed to win the primary elections and will contest as the Zanu PF candidate.
Sexism
Some female contestants said sexist comments were the other method used to deter them from contesting the 2018 elections in a bid to create a negative picture that females were incapable of assuming political office.
This method is not only peculiar to Zimbabwe, and it was widely used during the United States 2016 Presidential elections to try and discourage people to support a female candidate, Hillary Clinton from competing in the Presidential race.
One of the recorded incidences of Clinton were in April 2015 when a man, Sean Hannity called Clinton a grandmother whose experience was changing diapers and feeding the baby, which did not exactly qualify someone to have a finger on the nuclear button.
Bulawayo metropolitan senator Tholakele Khumalo (MDC Ncube) who wishes to bounce back into the Senate for a second term this year said she also noted a lot of sexism during campaigns for elections this year. Khumalo said during her campaign trail, she noted that some women were used by men to stop supporting other females.
"What I have experienced is unfortunate. I found that some women were being influenced by men to refrain from supporting other women candidates during elections. "Some of the reasons that women gave to try and thwart my candidature were that I was not well educated compared to men; that I have nothing materially and that I do not know anything about politics. Men used other women to rubbish my campaign," Khumalo said.
She said during the campaign period she witnessed other well-known and experienced female politicians accusing young and upcoming women political aspirants of sleeping with powerful males in the party to garner political office.
"I noticed that some experienced female politicians also accused younger and upcoming females of sleeping their way to the top by dating powerful male politicians. However, Khumalo said it was possible that some inexperienced female politicians were being cornered into sleeping with the powerful male politicians to secure political office. She said she also observed that some women and men that have clocked years as MPs or councillors do not want to leave Parliament to make way for others.
"Experienced politicians are also refusing to pass on the baton to younger females that wish to get into politics. It makes it difficult for younger women to successfully venture into politics," Khumalo said.
People's Democratic Party (PDP) candidate Lucia Matibenga, who is one of the few females in the country leading a political party, said when she suggested her name to lead the PDP, some people in the party suggested that she had no capacity to lead because she was a woman.
"This was very sexist because I was the one chairing the party meetings and leading all processes, yet the men were saying I had no capacity to lead. The biggest opposition in this election is this 'big man' thing where men think that women were not cultured to be political leaders, and that they were nurtured for the kitchen," she said.
"People said I cannot stand for Presidential elections because I was not well known by voters. I decided to be rationale and to support a fellow female candidate (Mujuru) who is a seasoned politician, had experience in the Presidency, and who I think has very strong chances to win the elections in 2018."
But, she also recounted how she was badgered out of the MDC-T in 2014 when the party had another break-up and she decided to support Tendai Biti. She said women at times worked against one another in politics, and as a result gave men the upper hand.
"I am not going to name her, but the person that actually persuaded the late MDC-T leader Morgan Tsvangirai to fire me from the party then was a fellow woman. So, women can be cruel to each other during elections. For me, I have Presidential ambitions, but since I am not yet well-known, I have opted to support Mujuru who I believe will win in 2018," Matibenga said.
Although women have been used to fight other females during elections, MDC-T candidates Dorcas Sibanda and Nicola Watson who were both eyeing the same Bulawayo East constituency successfully solved their problem. After noticing that competing with another woman would further decrease female representation in the National Assembly, they engaged into talks and had an agreement.
"We have since resolved the issue and we decided that as females we cannot fight one another. Our agreement has been that Watson should compete for the seat during the elections. I will then come in through the PR quota," Sibanda said.
Watson also confirmed that the two had reached a consensus and she will contest to become Bulawayo East MP.
However, things are not the same in Harare West where two female candidates Jessie Majome and Joana Mamombe are tussling for the constituency. Majome felt that Mamombe misrepresented facts and had not been a member of the party for five years as per MDC-T requirements for one to stand as MP.
The tiff between the two resulted in Majome, who is a more experienced politician, opting to stand as an independent candidate during the 2018 elections. However, she said she will support Chamisa for the Presidential elections.
"I feel that the MDC let me down because their role was to implement the party constitution. I shed blood, sweat and tears for the MDC but I was disappointed in the manner they handled the primary elections in favour of Mamombe. The rules were bent and twisted to work against me," Majome said.