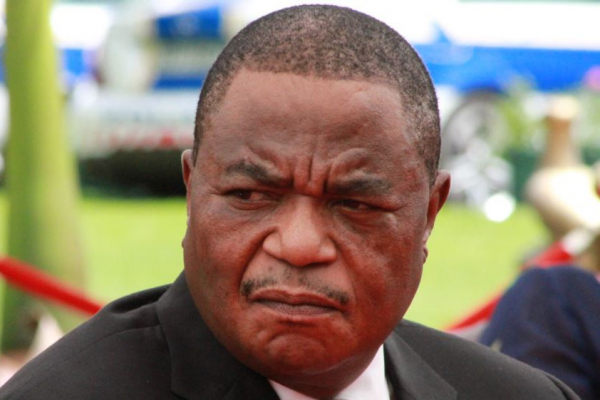 VICE-PRESIDENT Constantino Chiwenga has disclosed that he often clashes with President Emmerson Mnangagwa on the latter's unyielding stance against capital punishment.
BY TINOTENDA MUNYUKWI
Chiwenga, who declared that he supported the death penalty, made the remarks while introducing Mnangagwa as guest speaker during a water resources investment conference in Harare yesterday.
"Most people will ask why he (Mnangagwa) doesn't want the death sentence, that's why I have taken this opportunity to tell you about your President. He was sentenced to death [by the colonial regime in 1965], but then he survived because he was underage. But his cell was right at the end where everybody would pass through when they are going to be hanged," he said.
"From 1965, when he (Mnangagwa) was arrested up until he was released, he would see his colleagues going one by one to be hanged, so you have to understand why he doesn't support the death sentence and of cause, I argue with him, but I also support him."
Mnangagwa, who was also accused by former President Robert Mugabe of campaigning against the death penalty, early this year invoked provisions of section 112 of the Constitution, so that prisoners on death row for more than 10 years, serve life imprisonment.
Chiwenga went on to heap praises on Mnangagwa, describing him as the "messiah" who will propel the country to greater heights.
In his speech, Mnangagwa called for local and foreign investment in water infrastructure, which can be used to boost the economy through agriculture, underlining that government is targeting 350 000 hectares of arable land to be under irrigation.
He disclosed that there are at least 30 water projects for investors to consider, with the potential of bringing the national water storage capacity to over 70 billion cubic metres upon completion.
"I am optimistic that this gathering, which constitutes of key players in the water sector from within the country and abroad will stimulate financing into water infrastructure development, through building our water storage capacities as well as devise strategies for the efficient utilisation of available water bodies."
Mnangagwa went on to launch the National Climate Policy and the Climate Smart Agriculture manual, which provide parameters for the country's climate change management.