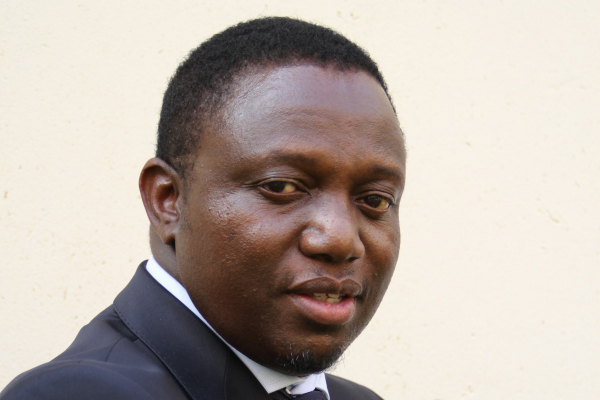 FOUR suspected supporters of the Zanu PF Mashonaland Central provincial chairperson Kazembe Kazembe (pictured) were on Monday hauled before a Bindura magistrate Miriam Banda facing charges of robbing a haulage truck which had foodstuffs.
BY STAFF REPORTER
The crime is alleged to have been committed just before the party's primary elections in Mawoze West where Kazembe was facing four other candidates, including Tafadzwa Musarara.
It is the State's case that the four − Boyd Fungulani, Shingirai Chisango, Lens Faranando and Jonah Gwenya − went to a 30-tonne truck belonging to Musarara at Dandamera shopping centre in Concession.
The State further alleges that the four ordered the driver, Bachelor Mpalane to surrender the car keys to them before beating him and looting foodstuffs which included flour worth $28 000.
The foodstuffs were meant for Musarara's supporters ahead of the primary elections which were due the following day.
The case was reported to Concession Police Station who referred it to Bindura CID section, leading to the arrest of the four.
The State represented by Brighton Korera has lined up six witnesses for the trial slated for June 28 at Bindura Magistrates' Court.
Meanwhile, in Harare South, one of the aspiring Zanu PF candidates and war veterans leader Douglas Mahiya said they are still waiting to hear from the party on the way forward after the rerun produced a sham election.
He told NewsDay yesterday that he felt aggrieved by the manner the party handled the primary elections.
"The whole exercise was filled by irregularities and one of the candidates, Tongai Mnangagwa was not qualified and we wondered how he became a candidate. All aspiring candidates complained about this, but the commissariat department was adamant and we cannot rule out corruption on that. However, the winner is not yet declared," Mahiya said.
President Emmerson Mnangagwa is tomorrow going to address all the winning and losing candidates in a bid to unite the party.