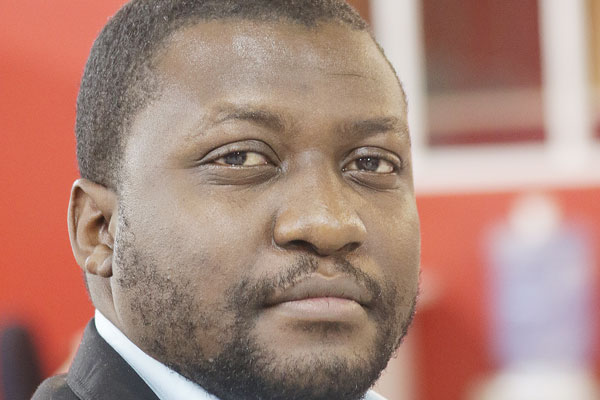 In early 2017, a colleague, Everson Mushava, stumbled upon a story about British involvement in Zanu PF factionalism and that the United Kingdom had a dog in the fight. At the centre of it all was the British ambassador to Zimbabwe, Catriona Laing.
By NQABA MATSHAZI
We did our best to investigate the story, but the protestations from the British embassy were loud.
They raised valid points and picked holes in our story.
Try as we may to verify the story, we came across many brick walls and eventually we had to drop it.
This was a high profile story, getting it wrong would have dented our credibility; we licked our wounds and moved on, although Mushava protested that his sources were unimpeachable.
With the story forgotten, news agency Reuters brought it to life again in September last year, this time their sources were intelligence briefings, which detailed Laing's involvement in a plot to create a post Robert Mugabe Zimbabwe.
"Amid all the jockeying for position, one influential figure is Catriona Laing, the British ambassador to Zimbabwe," the story read.
"According to four people with direct knowledge of coalition-related discussions about post-Mugabe rebuilding, Laing favours (then Vice-President Emmerson) Mnangagwa to succeed Mugabe."
One intelligence report alleged Laing was now telling other embassies that Mnangagwa was the chosen one and described her in less than flattering terms.
Once again, the embassy denied this, but Reuters felt they had enough to publish, although they had one caveat they could not confirm what the intelligence reports said and there was no verifiable evidence.
Predictably, the British embassy denied this and conveniently Laing was unavailable for an interview.
Mushava was unsurprisingly livid, he had the story eight months or so before Reuters, but we had not published it.
I was reminded of this little episode in the past few days, as the British were once again accused of meddling in Zimbabwean political processes, overtly backing Mnangagwa.
One piece of evidence that many have relied upon was that Laing was pictured at Number 10 Downing Street, the home of the British Prime Minister, smiling from ear to ear wearing a scarf that has become synonymous with Mnangagwa.
While the scarf could be an innocuous branding strategy, Laing donning it makes her hardly a bystander in the Zimbabwean electoral process, but a central player considering her station in life.
For example, if someone had worn the Zimbabwean flag around 2016, they would have been associated with activists from #ThisFlag and this would have had its own connotations.
This even led to the absurdity, where some legislators were kicked out of Parliament for wearing clothes with the Zimbabwean flag.
So the scarf, just as the flag, has its own nuances and if Laing knew better or cared enough, she would have known that wearing it in that manner would definitely draw a response.
The scarf is now referred to as a "presidential scarf" and Laing would have known better that wearing it would raise questions, as it somehow reeks of partisanship.
The seed of suspicion had long been planted about her involvement in this country's politics, but by wearing the scarf, she watered and fertilised that seed.
It does not help that there was growing suspicion about her role — with opposition leader, Tendai Biti long calling out Laing's partisanship.
Foreign minister Sibusiso Moyo was recently in Britain, with Laing accompanying him to Brussels and many were left wondering whether this is the role ambassadors should be playing, as one was left with the feeling that she is handholding the government.
If it's any consolation, the opposition can take heart in knowing that the British have got it wrong before on Zimbabwe and they might as well be wrong again this year.
As the war for Zimbabwe's independence drew to a weary end, negotiations at Lancaster House were meant to come up with a constitution and an end to the fighting, with the main parties at the conference being the Patriotic Front (PF), Abel Muzorewa's United African National Congress and Ian Smith's Rhodesian Front.
The British government, after the election of Margaret Thatcher in 1979 was toying with the idea of supporting one of the parties, but would not do so overtly and they settled on Muzorewa.
Muzorewa had the advantage of incumbency, as he was the prime minister of the largely unrecognised Zimbabwe-Rhodesia, but for the optics, he was the man in charge and the British placed their bets on him.
I will quote a bit from Stuart Doran on this, as he has written quite a lot on this subject, taking from declassified British documents.
Britain's aim, he wrote, was to set up conditions for the granting of independence to a moderate, pro-Western government with as wide a degree of international acceptance as possible.
"In effect, this meant aiming covertly for the legitimisation and reinstallation of the Muzorewa administration without providing grounds for accusations that the process was unfair," Doran writes.
In the first few chapters, Doran outlines the British attitude and how they sought to undercut PF leaders, Robert Mugabe and Joshua Nkomo in an effort to shore up Muzorewa.
They even told Muzorewa to be co-operative, as they were convinced this will make him look acceptable to western countries, which would then lead to a promise of lifting of sanctions if the bishop were to win elections.
The PF saw through this and fought back and discredited Muzorewa, forced him to resign his premiership and that weakened him as he no longer had the power of incumbency and could no longer bank on his auxiliaries nor the Rhodesian security forces.
In this case, the British calculations were wrong, as Mugabe romped to victory.
The colonialists tried their best to back Muzorewa financially and materially, with the bishop infamously deploying three helicopters to campaign for him.
Mugabe was later to joke that Muzorewa got a seat in parliament for each helicopter — that is how badly he was defeated.
Muzorewa had so many resources during that period that he organised a three-day rally known as "huruyadzo", where no expense was spared and people were bused from all over the country, but all this came to nought.
How badly the British got it wrong.
Thirty-eight years later, there is a niggling feeling that the British are at it again and have a horse they are backing in the Zimbabwean elections — and again it is the incumbent.
Then, in 1980, the British were obsessed with the idea of building an economically strong country or as Anthony Duff, an envoy of the British told the South African government just ahead of the Lancaster House conference that their aim was to create "… an independent [country], accepted internationally, able to restore itself economically …"
Sound familiar?
The British are again pushing for a strong country economically and conveniently forgetting human rights abuses, which they were all too happy to talk about a few short years, talk about being fickle.
Before and in the lead up to the 1980 elections, they were desperate to get rid of the Rhodesia problem and again expediency seems to be the underlying theme of their engagement with Zimbabwe.
The British have never been neutral observers in the Zimbabwean electoral process, they have been badly wrong in the past and they could be wrong again this year.
Feedback: nmatshazi@southerneye.co.zw Twitter @nqabamatshazi