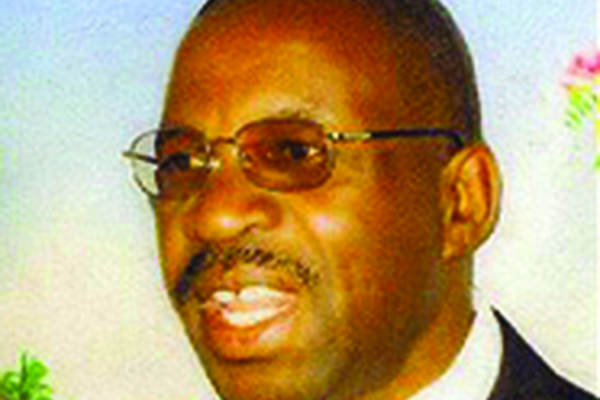 One scripture verse which Finance deputy minister, Terence Mukupe is most probably fervently reciting is Psalm 19:14: "May the words of my mouth, and the meditation of my heart, be pleasing in your sight, O Lord, my rock and my redeemer."
By Cyprian Ndawana
My guess is that he is often times staring into space in anticipation of divine intervention as words of his mouth did not at all please his party, Zanu PF and government. He is under siege. A statement attributed to him was described as unlawful, reckless and unfortunate.
Speaking at a Zanu PF cell meeting in Mandara, Harare, recently, Mukupe, who is a ruling party parliamentary candidate, was quoted as saying the military will not allow MDC-T presidential candidate, Nelson Chamisa to rule should he win the harmonised elections.
His speech went on to discount any likelihood for Zanu PF to concede electoral defeat.
"How can we say, honestly, the soldiers took the country, practically snatched it from former President Robert Mugabe, to come and hand it over to Chamisa?", asserted Mukupe.
In a strongly worded response, acting Media and Broadcasting Services minister, Simon Khaya Moyo, came down guns blazing. Although the context of what Mukupe is alleged to have said was not actually new, he nonetheless was dragged on burning coal.
"If the statement is true, it amounts to contempt of His Excellency President Emerson Mnangagwa, who is the sole Commander-in- of Zimbabwe Defence Forces. Such pronouncements amount to a frontal challenge to the tenets and practices of democracy as understood and practiced worldwide," Moyo said.
What Mukupe is actually guilt of is speaking in public what is consensus in corridors of power. With the military being on record that it does not salute a President without military credentials, Mukupe merely echoed a statement the military said before.
As government and party see the with anger, distancing themselves from the statement, as I see it, there is order in Mukupe's perceived madness. There is more to the statement than meets the eye, hence, it is imperative to dig deep into the statement.
When placed in its correct literary perspective, the statement acknowledges that the removal of Mugabe by the military was a coup d'etat. There is no ambiguity, but explicit admission to a coup d'etat in the phrase, "the military practically snatched the country from Mugabe".
Oftentimes, humanity shoots the messenger for the message they convey. Like John the baptist who was beheaded for telling people to repent and be baptised, Mukupe is in harm's way for uttering a verity that is in plain sight of all and sundry. Truth is not always palatable.
Although government says it is committed to free and fair elections, its word is not bankable, given that it came to power militarily. And, this is the probability Mukupe alluded to when he said soldiers did not snatch the country from Mugabe only to hand it over to Chamisa.
The speech was reasoned by analogy. The government has a history of electoral dishonesty, in which the military was used to tilt scales in favour of Zanu PF. The party has a credibility challenge as evidenced by its recent primary elections which were marred by rigging.
Throughout decades of its rule, Zanu PF has flagrantly deployed the military — be it the Fifth Brigade, Green bombers or whatever force — into the political arena. The removal of deposed Mugabe is a fresh case in point which Mukupe correctly sighted.
Given that the military has now tested political power, it would be hair-brained to dismiss probabilities of military intervention should Chamisa win harmonised elections. As an army band, Crocodile Sounds, releases an album called Garwe Rauya, military meddling is for real.
By no means did Mukupe launch a frontal attack on democracy. He in fact, deserves commendation for raising a pertinent observation. It is a well reasoned thought that the military could not have snatched power from Mugabe only to hand it over to Chamisa.
If democracy is well and truly a market of ideas, it would be a dent on freedom of speech if Mukupe was to be fired for expressing his views. It is particularly opportunistic that the likes of National People's Party leader Joice Mujuru and G40 kingpin Jonathan Moyo also added voices to calls for Mukupe to be dismissed.
Ironically, these voices, including that of Khaya Moyo, were silent when Mukupe assaulted an administration officer over payment of travel and subsistence allowance.
If ever there was an act in which he deserved summary dismissal, it is the bashing of a civil servant.
It goes without emphasis that Mukupe does not deserve to be in government, not for what he said, than for what he did. It amounts to gross dereliction of duty that Mnangagwa spared him the rod for the assault.
With the harmonised elections looming large on the horizon, may the words of Mukupe, "How can we say, honestly, the soldiers took the country, practically snatched it from Mugabe, to come and hand it over to Chamisa," inspire citizenry into thoughtful debate.
 Cyprian Muketiwa Ndawana is a public speaking coach, motivational speaker, speechwriter and newspaper columnist. email muketiwa. mmsb@gmail.com