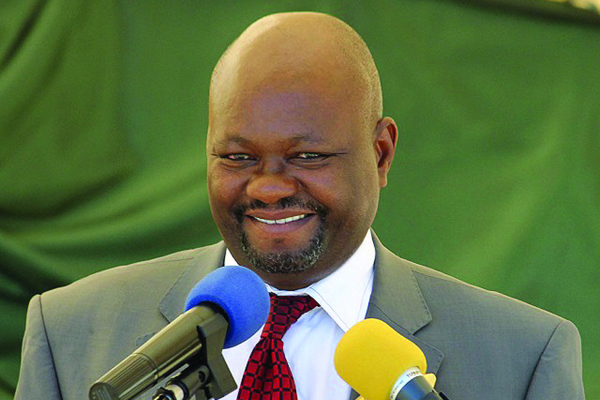 The late Vice-President John Nkomo's son, Jabulani, has shot down claims that he is a sore, perennial loser in Zanu PF primary elections, instead saying Tsholotsho South is the loser, as it votes incompetent legislators.
BY NQOBANI NDLOVU
Nkomo torched a storm, when he accused the Matabeleland North leadership of rigging the vote in favour of sitting legislator, Zenzo Sibanda, a charge denied by Zanu PF provincial chairperson, Richard Moyo.
Moyo and Sibanda rubbished the rigging claims, accusing Nkomo of being a perennial loser and a novice in politics. "First, I am not a perennial loser. Tsholotsho South is the perennial loser because since 2013, people are still yearning for development, something different. Nothing has happened.
"I put my name forward to assist the people of Tsholotsho because I know I can. In any case, I have been assisting them before in many ways," Nkomo said before listing a number of charity events he has held over the years, among them assisting the marginalised San community with food and clothing.
"Sibanda also blames me for expecting to inherit politics from my father. Of course, there is no inheritance in political office. I know that. I do not even understand why he should be even saying that.
"He must get time to check my curriculum vitae and he will know that I have been in politics for a long time. I am not new. The only downside of me is that I expect to play by the rules, which some desperate people do not want to. They want to cling to office at all costs."
The Tsholotsho South legislator, who was not picking up calls yesterday, accused Nkomo of only showing up during elections and wanting to ride on the popularity of his father to seek sympathy and votes.
Nkomo argued otherwise, describing himself as "his own man".
"I must also warn that Sibanda must leave my father out of this. I am my own man. And, yes, I will identify with my father, a national leader, who did a lot of work for our community and indeed for the nation. And I am proud of him."
The late VP tried several times without success to become a sitting legislator.