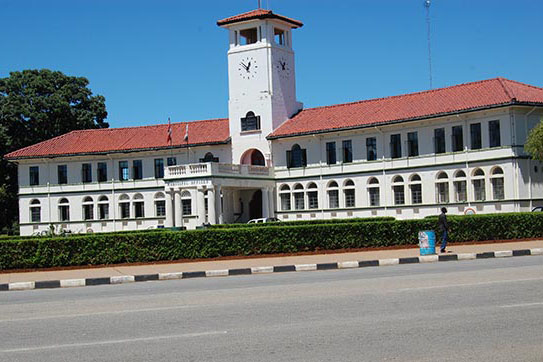 GWERU councillors are up in arms with council management over non-collection of refuse in high-density suburbs for over a month.
BY STEPHEN CHADENGA
Speaking at a full council meeting yesterday, mayor, Charles Chikozho said it was surprising that after council management had been given the greenlight to hire private truckers, refuse continued to pile up in residential areas.
"We advised management to hire trucks since our refuse vehicles are grounded, but we continue to witness non-collection of garbage around the suburbs," he said.
"There is need for follow ups from the management side to ensure that refuse collection is prioritised."
Acting town clerk, Vakai Douglas Chikwekwe said of the 14 trucks that they had hired, only one was operational.
He said private refuse collectors were not keen to bid for the tenders as council offers were unattractive.
But ward 1 councillor, Hamutendi Kombayi accused management of sabotaging councillors by not playing their part in prioritising service delivery to residents.
"The way management is operating is now sabotage and from our view as councillors this is now a political game," he said.
Ward 13 councillor, Catherine Mhondiwa said the reason private contractors were not taking tenders for waste collection was that council was not paying them.
Councillor for ward 14, Ernest Guduza proposed that management be given an ultimatum to collect refuse by Tuesday, failure to which councillors would take action.
The councillors unanimously agreed that failure to collect waste by Tuesday, the town clerk would be summoned to appear before them on Wednesday.
In March, council invited private contractors for the second time to bid for the collection of solid waste in the city's high density suburbs after the first call made in November last year failed to attract any takers.