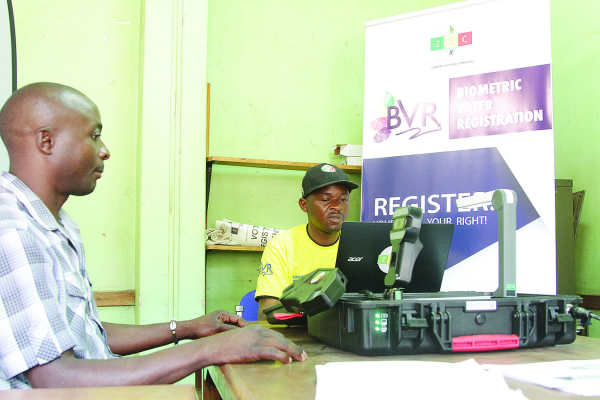 THE Zimbabwe Lawyers for Human Rights (ZLHR) has called for comprehensive reform of the Electoral Act to guarantee a free, fair and credible election, arguing that piecemeal reforms fell far short of Sadc guidelines governing the holding of elections.
By NQOBANI NDLOVU
The ZLHR made the comments after the Parliamentary Portfolio Committee on Justice, Legal and Parliamentary Affairs presented a report on the Electoral Amendment Bill following public hearings.
The Bill seeks to introduce amendments that specifically deal with the voter registration process and the proposed amendments largely cater for the introduction of the biometric voters registration (BVR) system.
According to the ZLHR, amendments to the Bill without regulations on BVR information security, data storage among others would dent the credibility of the elections.
"ZLHR is concerned that the reform of the Electoral Act continues to be inadequate and falls short of the threshold of free, fair and credible elections. In addition to the concerns expressed by Parliament, ZLHR is particularly troubled by the absence of regulations on management of data collected through the BVR process.
"In the absence of regulations on information security and data storage, the accessibility and security of information collected, there can be no guarantee of free and fair elections," the ZLHR said in a commentary at the weekend.
President Emmerson Mnangagwa has on several occasions promised to ensure the holding of free, fair and credible polls. However, opposition parties, election watchdogs and human rights groups questioned Mnangagwa's sincerity citing lack of media, security and other comprehensive reforms.
Past elections have been marred with reports of Zanu PF electoral fraud.
"It is imperative to bring the Electoral Act in line with the letter and spirit of the electoral principles enshrined in the Constitution of Zimbabwe, the Sadc Principles and Guidelines Governing Democratic Elections and the African Charter on Democracy, Elections and Governance (signed by the President in March 2018) and other regional and international human rights instruments to which Zimbabwe is a state party," the ZLHR said.
Justice minister Ziyambi Ziyambi last week pledged to reform the electoral roadmap before the end of this month, ahead of elections expected in July or August this year.