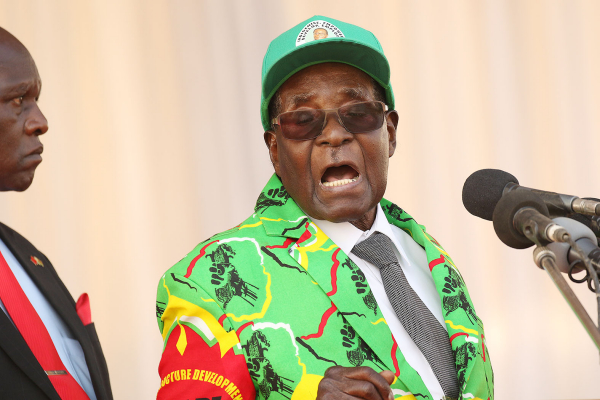 FORMER President Robert Mugabe reportedly rejected an invitation from his successor President Emmerson Mnangagwa to attend this year's Independence Day celebrations in Harare yesterday.
BY RICHAD CHIDZA
It was the first time since independence that Zimbabwe celebrated freedom from colonialism without Mugabe leading the proceedings.
"He was officially invited, but refused," NewsDay heard.
Mnangagwa's spokesperson George Charamba said Mugabe had initially indicated he would attend.
"Every Zimbabwean was invited to the celebrations, including those in the opposition and former government," Charamba said.
Asked if there had been an official invite to Mugabe specifically, Charamba said Mugabe should be allowed to rest.
"I think people are expecting too much. It is not possible for the former President to be expected to take an active role in national issues a few months after the changes (of government). He needs to rest and he is 94.
"Another thing is he flew back into the country a few days ago from Singapore," the presidential spokesperson said.
Charamba said Mugabe had advised government last month that he would be travelling to the Far East for medical attention.
"On March 19th the former President advised the Chief Secretary to the President and Cabinet Misheck Sibanda in a handwritten note that he was due for medical check-ups. "He said 'We will be in Singapore where we shall remain until 15 April. We then return home to arrive on the 16 April in time for independence celebrations'. So you can see he is aware of everything and not locked out," Charamba said.
In February, Mugabe, who was ousted in November last year after a military intervention, snubbed celebrations to mark his 94 birthday and stayed away from the public eye on a day set aside as a holiday to honour him.