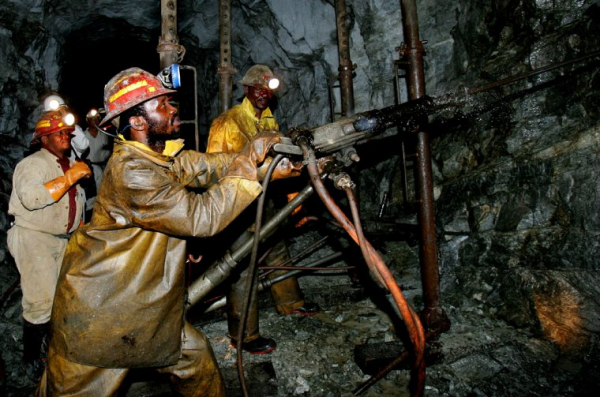 ZIMBABWE'S mining sector is expected to contribute more than 70% of the country's foreign currency earnings in 2018, Mines and Mining Development permanent secretary Munesu Munodawafa has said.
BY MTHANDAZO NYONI
Speaking at the Institute of Chartered Accountants of Zimbabwe (ICAZ) conference held concurrently with the Zimbabwe International Trade Fair in Bulawayo yesterday, Munodawafa said the mining sector was the biggest foreign currency earner in the country.
"We are about 13% of the gross domestic product (GDP) as a mining sector," he said.
"For the year 2017, the mining sector contributed about 70% of all the forex that was earned as a country.
"In terms of performance, the minerals that performed well, we have gold, [the] platinum group of minerals . . . mining contributes 13% of GDP. It contributed about 70% of national forex that we earned in 2017 and we don't expect the numbers to be any worse this year." Munodawafa said earnings from ferrochrome grew by 283% last year.
With the coming in of the new dispensation, Munodawafa said they had seen an increase in the number and quality of investors.
"We have seen the renewed and unprecedented number of potential investors that have come to our offices," he said.
"To me, that is a good starting point because I talk about investors, not just local, but also foreign. The quality of investors and enquiries we are getting now is totally different from what we used to get.
"Maybe, it's because we have now pronounced, as a country and at the highest level, that Zimbabwe is open for business.
"So, we are now getting enquiries from all over the world and not just email enquiries or phone enquiries, but someone walking in to enquire."
Munodawafa said they had also seen a renewed interest in reopening of certain mines that were closed, as well as the opening of new ones.
He said the sector was faced with a number of challenges such as mining title management, land degradation and lack of affordable finance, among others.
The Chamber of Mines of Zimbabwe has projected that mineral revenue will grow to $2,5 billion this year up from $2,3 billion last year on higher production from gold and platinum miners.
Gold output is expected to reach a new record of 30 tonnes, while platinum production is seen rising to 15,5 tonnes this year from 14,2 tonnes in 2017, as producers ramp up production.
The industry requires about $777 million to optimise production, with $401m needed for sustaining operations and $376m for replacement and expansion capital.