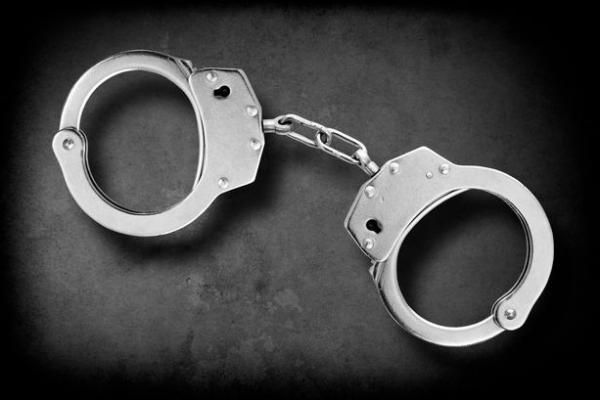 A MAN believed to be Zimbabwean, was yesterday morning arrested at the Beitbridge border post after he was found in possession of explosives and 281 detonators. South African Police Services (Saps), in a statement, said the man was caught in an intelligence-led joint operation being carried out in the Limpopo Province bordering with Zimbabwe's Matabeleland South province.
BY OWN CORRESPONDENT
"In the Musina policing area, a 48-year-old man was arrested for unlawful possession of explosives at the Beitbridge port of entry. He was on a bus travelling from Zimbabwe, stopped on the South African side, searched and 281 detonators were confiscated," Saps spokesman, Lieutenant Colonel Moatshe Ngoepe said.
During the same operation, some people, also believed to be Zimbabweans, were arrested after being found with copper cables suspected to have originated from Zimbabwe.
Most of the copper cables, whose weight was not immediately established, were similar to those used for electricity transmission by the Zimbabwe Electricity Supply Authority (Zesa) and were packed in used maize meal bags with Zimbabwean trademarks.
"All the arrested suspects, during these operations have already started appearing before different Magistrates' Courts throughout the province," Ngoepe said.
Several Zimbabweans have already been caught on allegations of flouting the immigration laws, unlawful possession of firearms and theft in the ongoing operation in which 186 people have been arrested.
"Their offences range from murder, assault, Immigration Act [violations], burglary residence, rape, theft, attempted murder, robbery, possession of suspected stolen properties, dealing in dagga, possesion of drugs, possession of unlicensed firearms and possession of suspected stolen motor vehicles," Ngoepe said.
Apart from explosives and copper, police also recovered five cellphones, three motor vehicles, four firearms, motor vehicle parts, and uprooted 40 dagga plants.
A source from Saps said it was suspected the explosives could be used to blow up safes during bank robberies and cash-in-transit heists.
South Africa's Limpopo province has of late witnessed dozens of cash vehicle heists in which armoured cars are blown by explosives and cash stolen by gangs. One of the firearms belonged to a police officer robbed of his vehicle and firearm, Ngoepe said.