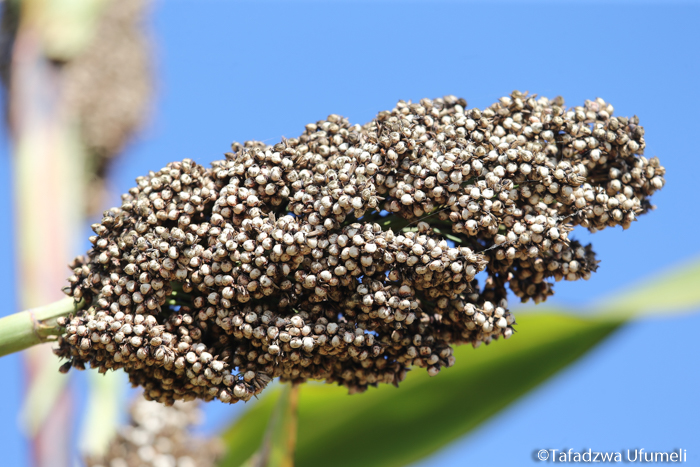 AFRICAN Agricultural Technology Foundation (AATF) says hybrid seed has the potential to increase crop yields by 20%, which can help militate against the effects of climate change or erratic weather.
BY TATIRA ZWINOIRA
AATF director of commercialisation, Donald Mavindidze, told journalists last week that breeding of hybrid seed was a good way to improve crop yields.
"Small scale farmers using hybrid seed can increase crop yields by 20% and we have seen that being achieved in other countries in Africa such as Kenya and Tanzania," he said during a tour of different hybrid seed including maize, sorghum, pearl millet and tomatoes.
This comes as AATF has been working on a project called the Seeds2B project in the country since 2014 developing hybrid seed for pearl millet, maize, sorghum and tomatoes. At the start of the project, AATF partnered local seed companies so that the seed could immediately be marketed to small scale farmers for their crops once the hybrid was done and tested.
The Seeds2B project is funded by the Syngenta Foundation for Sustainable Agriculture, a Switzerland based not-for-profit organisation that focuses on supporting the productivity for small-scale farmers in developing countries around the world.
AATF research shows that hybrid seed is going to be critical in the future as demand for improved seed in sub-Saharan Africa is expected to rise to over the next 10 years on the back of a need for higher crop yields and efficiency in food production.
Hybrid is produced by crossing between two genetically dissimilar plant parents.
According to scientists, "hybrid seed is created when pollen from male parent (pollen parent) will pollinate, fertilise and set seeds in female (seed parent) to produce hybrid seed. For production of a hybrid, crossing between two parents is important, the crossing process will result in heterosis. In self-pollinated cross it is difficult to cross but in cross pollinated crops it is easier".
"For the next part of the project (Seeds2B), we are looking at introducing GMO (genetically modified organism) biotechnology into these products so it involves introducing a drought tolerant gene and also insect protection into the maize because you see you have heard about the fall army worm," Mavindidze said.
"It (fall army worm) is decimating the maize, so these products that we are now developing is like the next step, which are going to have inbuilt resistance to fall army worm for instance, because of the technologies that was in the products."
He said using GMO hybrid seed, while beneficial, would need government support.
Government has for years been reluctant to use GMO seed in any shape or form due to risks it says it poses.
To that effect, health experts have associated autoimmune diseases, infertility, gastrointestinal problems and chronic diseases to the introduction of GMO foods.
But, Mavindidze said where GMO hybrid seed had been used; no such reports had been discovered as it involved technique.
In 2010, the United States Department of Agriculture reported that 80% of corn and approximately 90% of soybeans grown in the United States were from genetically modified seeds, which have increased crop yields and food production.
AATF is funded mainly by the Department for International Development, USAID and the Bill and Melinda Gates Foundation.