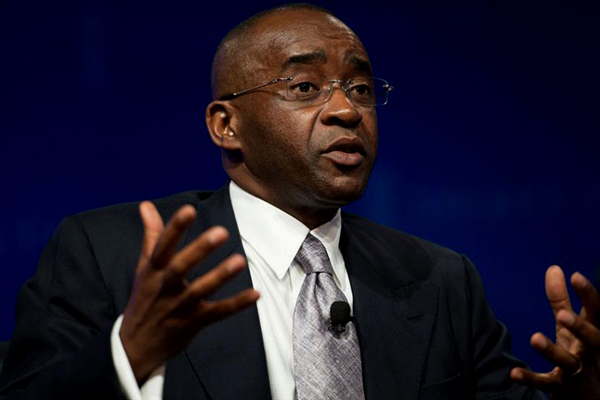 MY five-year legal battle to get a licence for my mobile telecoms venture in Zimbabwe is well documented. I had been forced to sell the business I'd built with equity support from the International Finance Corporation, as my legal battle to set up a mobile company became toxic. Finally, the court had ruled in my favour. The government had accepted the ruling of the Supreme Court of Zimbabwe.
By Strive Masiyiwa
The harassments of the so-called "rogue elements" of the Central Intelligence Organisation had become a way of life. They followed me everywhere, and occasionally pulled me in for questioning.
Fast forward
It was 1998 and now I had my licence, but this new venture's business plan screamed for equity. I would have to finance it for at least three years before getting a return (equipment was expensive and had to be imported). At that point, local banks thought I was insane anyway, so I did not even bother to talk to them.
Initially, I thought of a "strategic investor," a large player from the industry in South Africa, but our negotiations collapsed.
So where was I to get so much "equity" financing? International venture funds like the IFC window I had previously used were afraid of my political liability.
Whenever I walked on the streets of Harare, people would walk up to me and say how much they admired the way I had stood my ground. After one of those kind comments, I suddenly thought:
"Why not ask the public to invest?! Why not offer thousands of ordinary people the opportunity to be shareholders with me in the business?!"
But this was a "start-up"…
"Can you list a start-up?" This was the question I asked my legal team, comprising Tawanda Nyambirai and Nic Rudnick (now CEO of Liquid Telecom).
"Technically-speaking, there is nothing to stop us, but there is a tradition they apply which requires three years of experience. The Zimbabwe Stock Exchange Listing Committee would never agree."
"Let's give it a try," I directed.
For a start-up from anywhere (let alone anywhere in Africa) to raise money through an Initial Public Offering (IPO) on a stock exchange, was unheard of, especially led by people considered at that time to be inexperienced managers, with a new product, in a new market — the yet-unproven African cellphone industry!
It led to a legal stand-off, and we prepared to go to court, when they suddenly relented. We raised $10m underwritten by a local bank. It was oversubscribed. Thousands of ordinary Zimbabweans now owned a majority of the company, as my own beneficial interest was 40%.
By this time, I had matured in my understanding of "control". I already knew that Bill Gates did not own 51% of Microsoft. It was growth I needed, and as long as I ran the business properly, my investors would allow me to control the destiny of the business.
Within a year I would face a hostile bid to take control of the company, and the loyalty of my investors would be tested. There would be other tests ahead, including the return of the "rogue elements" forcing me to flee for dear life, and then the highest hyperinflation in history… when it turns out my earlier decision to give up 100% "control" actually saved our company!
NB: This article was first published on Masiyiwa's blog.
 Strive Masiyiwa is the founder and executive chairman of Econet, a diversified global telecommunications group with operations and investments in over 15 countries. His business interests also include renewable energy, financial services, media and hospitality. Masiyiwa serves on a number of international boards. As a philanthropist, he is a member of the Giving Pledge, and his contributions to education, health and development have been widely recognised. Masiyiwa and his wife finance the Higher Life Foundation, which provides scholarships to over 42 000 African orphans.