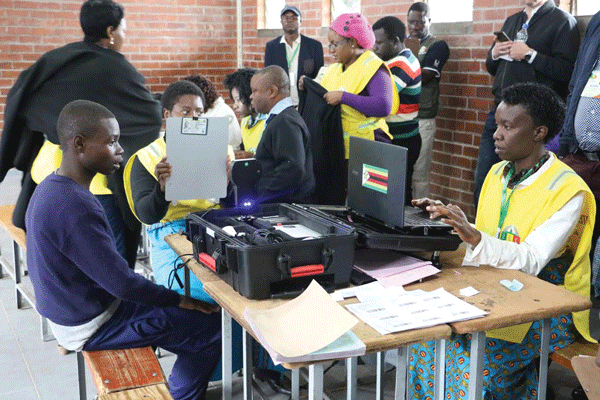 The Zimbabwe Electoral Commission (Zec) has commended civic society organisations (CSOs) taking part in voter education campaigns for supporting the biometric voter registration (BVR) exercise.
BY TALENT GUMPO
Speaking during a voter education gospel concert at the Large City Hall on Saturday, Zec commissioner Sibongile Ndlovu said CSOs are playing a major role in motivating people to register.
"I would like to thank CSOs for a job well done. They have been very helpful in intensifying voter education. They have been very supportive. As Zec we are very grateful.
"Registering does not end on voting only, it also goes to delimitation when the time to make constituencies come. When you register in such numbers, it means we will have many constituencies. Let us encourage each other to go and register, we still have a few days before the deadline," she said.
Entry into the concert was free for registered voters and there were two registration points at the venue, where many queued to get registered.
The concert was organised by the Women's Institute for Leadership Development, (WILD) and was headlined by South African top gospel artiste, Lebo Segkobela.
Local gospel musicians who were part of the line-up include Takesure Zamar Ncube, Vocal Ex, Women of Valour and Lorraine Maplanka.
WILD organised a similar concert at Esigodini two weeks ago, where Madlela Skhobokho was the main act, and about 100 people registered on the sidelines of the show.
According to statistics on the commission's website as at January 28, 2018, 15 432 people registered under the mop-up exercise in Bulawayo, while a total of 230 052 have been registered since phase 1 to 4 as well as the mop-up exercise.
Eighty-four were turned away during the mop up exercise, while 1 801 were turned away since the beginning of the BVR exercise. The voter registration mop up exercise started on January 10 and is scheduled to end on February 8, 2018.