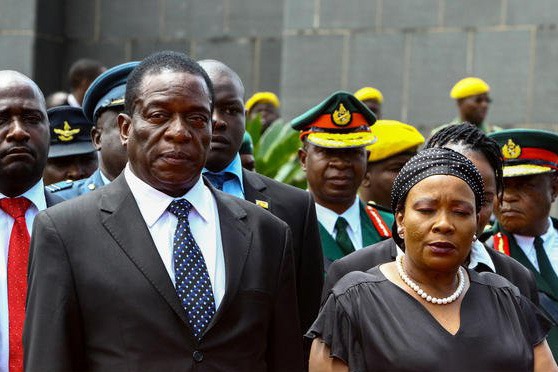 PRESIDENT Emmerson Mnangagwa's son, Emmerson (Jr), has quashed speculative reports that the family is plotting to grab the country's key political posts with a view to establishing a dynasty as was the case with former President Robert Mugabe's family.
BY BLESSED MHLANGA
Emmerson (Jr) made the remarks yesterday following reports that he had set his eyes on inheriting the Chirumanzu-Zibagwe constituency from his mother, Auxilia.
"The speculation about me eyeing a National Assembly seat is categorically false. I am not planning, nor have ever planned, to run for a parliamentary seat, there is more to life than politics and occupying public office," he said.
Incidentally, Auxilia inherited the same constituency from Mnangagwa when the latter was appointed Mugabe's Vice-President in 2014.
Emmerson Jnr added that speculation about his future was just meant to tarnish his image and that of the family.
"It is not part of the family agenda to establish a dynasty. Those who are pushing such speculation want to paint the family as greedy and personalising the national political space. We do not stand on that platform.
"This is purely fake news sadly being propagated by mainstream media. There was not even an attempt to seek clarification from myself, which is sad," he said.
Mnangagwa (Jr) has been supportive of his father, accompanying him to Mozambique en route to South Africa, where they briefly sought refuge after the latter was expelled by Mugabe at the height of Zanu PF factional wars in November last year.
Before their unceremonious departure from the country's political landscape in November last year, the Mugabes had become dominant players with the veteran politician's wife, Grace, occupying the all-powerful women's league secretary post while their daughter Bona sat on several parastatal boards.
Dozens of other close Mugabe relatives occupied Cabinet and several other key government posts including in State security with Grace reportedly angling to succeed her 93-year-old husband both at party and government levels.