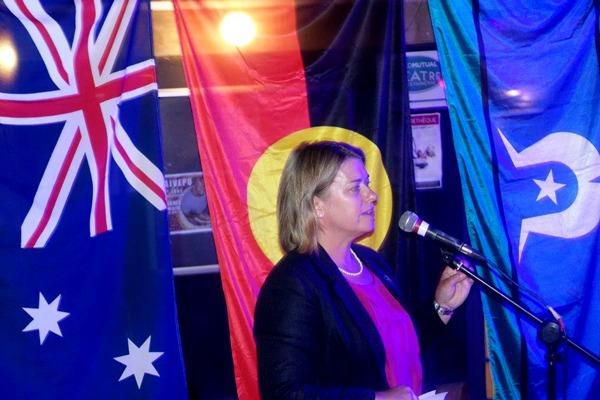 The Zimbabwe Independent deputy editor Faith Zaba (FZ) interviewed outgoing Australian ambassador Suzanne McCourt (SM) on Canberra's commitment to normalising strained relations with Harare once Zimbabwe holds a credible poll, upholds the rule of law and fosters investor confidence, among a range of issues. Find below excerpts of the interview.
FZ: Let us start off by your work in Zimbabwe, how has been your tour of duty in Zimbabwe?
SM: I have been here for three years. And I am sad to be leaving at obviously such an interesting time for Zimbabwe. It has been interesting to compare how Zimbabwe operates as a nation compared to its neighbours in the vicinity. And it has given me a particular insight. But I have had a great time here; I am pleased I leave in the context of renewed hope that this country can become a great country that it deserves to be.
FZ: How would you describe your country's relations with Zimbabwe? Here I want you to go back from the time President Robert Mugabe was in power and now with the new government.
SM: I met President Emmerson Mnangagwa several weeks ago and I was honoured to be invited to meet with him and he and I agreed there was need to improve bilateral relations. We both agreed we would like to work together to make those changes. And, of course, that would be the major role for my successor.
The relations have been strained. There are still a number of Zimbabweans on sanctions on Zimbabweans by the Australian government because of concerns over human rights. But in 2013 there was a significant review of sanctions in light of the new constitution and the number of sanctions was significantly reduced. Now I look forward to a new future where we normalise relations and get relations to a new start and clear footing of mutual respect. The President and I both agreed that commercial relations were a very strong part of having normalised relations.
We would like to see a lot more trade and investment between Australia and Zimbabwe. Previously, the economic conditions have not been conducive to that. The new president is making positive statements about economic reform and we look forward to seeing those statements being implemented into the relevant policy and legislative change.
Our relations on many other aspects are very healthy; we have very fantastic connections with Zimbabweans who have studied in Australia and Australians who live here.
We have had a very significant development co-operation programme based on water and sanitation revival and empowering Zimbabwean farmers to develop into commercial farmers. So there are a lot of good stories to tell, but we certainly agree that we would like to improve.
FZ: But for the relations to normalise, what should the Zimbabwean government have to do?
SM: I think during my time here we made it clear that we want to see an environment that is reflective of the Zimbabwean constitution and also an environment that is open for business. So in terms of an environment open for business, we would like to see pro-investment friendly policies and the recent announcement that the indigenisation policy will only be limited to only a few sectors is a very positive development. We also think that there should be a very strong rule of law and a strong sense of property rights in this country. Land is a very sensitive topic in Zimbabwe so I would suggest there is need for a broader conversation that needs to be developed and I am sure donors will be behind that.
But in relation to broader reforms and alliance with the constitution, we are very encouraged that the president wants to see a free and fair elections in 2018 and in my view there are simple things to move in that direction that need to be addressed and which can be done quickly and at a low cost, for example, allowing the opposition parties to access the state media, making sure there is good information and clarity around a quality of the voters' roll and that parties are allowed to hold rallies and to communicate with Zimbabweans freely and, of course, the constitutional requirement that Zimbabweans be allowed to vote. So the government needs to work out a way to enable Zimbabweans in the diaspora to vote.
In relation to human rights, it very much goes back to the rule of law and to make sure that the rule of law and constitution are respected and that would mean human rights are respected in this country. Essentially it is about confidence in my view, so confidence that Zimbabwe is a country that we can confidently invest in. Investors can feel confident and they can put their money. So there is need for confidence, certainty and the rule of law.
FZ: How long will it take if all conditions are met for Australia to remove sanctions?
SM: It is not a long process. The sanctions are on a small number of people, so it does not have a bearing on economic relations. The process review can be very short but it goes back to the issue of confidence. We want to send signal at the right time, when the confidence is genuinely moving in the right direction.
FZ: You touched on a number of issues; I am going to focus on the Indigenisation law. Do you think partial amendments to the law are enough to attract investment?
SM: As I understand, the Indigenisation Act will be repealed in its entirety except for platinum and diamond. But if it is as announced, then it opens a wide range of sectors to foreign investment. And I would like to see, in the longer term, Australian investment not just in the mining sector but in services, agriculture and tourism there is so much potential in the Zimbabwe economy if the settings are right.
FZ: Since the repealing of the Act, has there been any interest by Australian investors?
SM: Our trade office in Johannesburg announced that there was a strong uptake and interest shortly after the recent changes.
We have a strong Australian presence at the mining indaba that will be held in Cape Town in early February. That will be a perfect and unique platform to see the level of Australian investor enthusiasm. The mining indaba in Perth and that one provide a unique opportunity for business and investors to ask directly from the relevant minister what the environment is.
FZ: Do you have figures in terms of trade, between Zimbabwe and Australia?
SM: The figures at the moment are minimal. We will be working from a low base. We look forward to increasing that. We have a lot of Australian investment in Zambia, DRC and Malawi. By comparison we have less Australian investment in Zimbabwe.
FZ: Let us talk about the water and sanitation project, how much have you invested towards that?
SM: We are working on various programmes ranging from water and sanitation development which we initiated in 2008 following the cholera crisis. It started off as a humanitarian urgent response and developed into a long-term initiative to develop infrastructure. We have worked through Unicef, the African Development Bank to target water sanitation projects at city level, in towns and rural areas.
Aid to Africa in recent years has significantly reduced. Our focus is now on the scholarships programme and we are looking to reintegrate Zimbabwe fully into the scholarship programme, which is not currently the case. FZ: What do you think would be Australia's role in the new dispensation?
SM: I am hopeful that Australia can play a very constructive role and working with the Zimbabwe government, with opposition parties, civil society and business to deepen our relations and develop a common understanding of how we can advance the relationship together. I was encouraged when I was asked to meet with President earlier on at the beginning of his term, that we would actually begin that conversation.
I am seeking meetings with other ministers before I leave so I am looking forward to those meetings to solidify those relations before the new ambassador comes in in mid-March. I think Australia is a country with an open economy and we have benefitted from that. We also have a lot of skills that we can bring to Zimbabwe. We are both
English-speaking countries and we both used to belong to the Commonwealth of Nations. Australia has a lot of common traits with Zimbabwe and I think we can work on that to develop our bilateral relations and help Zimbabwe reintegrate into the broader international community.
FZ: There is an issue that has been raised by opposition parties and NGOs that deal with elections, the issue of inviting the international community to monitor the elections, did you discuss this issue with the President?
SM: Australia and other nations have identified the 2018 elections as an important point in terms of seeing if the rubber has hit the road, to use an Australian term. To see if talk of the new government has turned into action now that the President has said there will be free and fair elections. That is very good to hear. But we need to see that in practice.
There are things that can quickly be done. A lot of countries are waiting to see how that election goes before they think about further steps of re-engangement.The new president has set a new bar that free and fair elections will be delivered and in terms of confident building, we will need to see that happening. I personally think it will be important for the government to invite a broad range of observers to witness this election.
If the government is going to deliver a free and fair election, then open the doors and let the people come in and see. And this is not just confidence about human rights, this is also about business confidence that government is willing to deliver on that. That would boost business confidence as well.
There has been speculation about Zimbabwe returning to the Commonwealth. I personally think that is positive if government is set to follow the joining criteria which include a commitment to free and fair elections, commitment to fight corruption, commitment to good governance and rule of law. This appears to be the path the President wants to take Zimbabwe so for us this seems like a logical path to express an interest to rejoin the Commonwealth.
FZ: You spoke about corruption, there has been a lot of debate he (President) is being commended for fighting corruption, but there are also concerns that it is targeted against his opponents. What is your view?
SM: We absolutely welcome the moves and messaging to stamp out corruption. He needs to set an example at the very highest level and we hope that influences other levels of government and society to stamp out corruption. We suggest that Zimbabwe having a strong rule of law is the key to success in a whole range of spheres including economic spheres. So having prosecutions on corruption will go a long way. One of the most important attributes about fighting corruption is transparency. Information about assets of ministers and members of parliament should also be made public.
FZ: There is concern about what appears to be the militarisation of government, what is your view on that?
SM: I guess the important thing that the president has announced is that there will be elections in 2018. The people of Zimbabwe should be given the opportunity in a free and fair environment to say who they want to lead their country. It is not for Australia to say who they want to see leading the country.
FZ: When you go to Bulawayo, the Gukurahundi issue is raised. Do you think the government is doing enough to address the issue?
SM: As an Australian, it is difficult for me to make a suggestion about what process would be appropriate for Zimbabwe.
However, my personal view is that it is something that needs to be dealt with. Whatever conversation or methods Zimbabwe chooses will help Zimbabweans to work together. But as I said, it would be presumptuous for Australia to come and say what processes are appropriate. But clearly it has to be dealt with delicately.