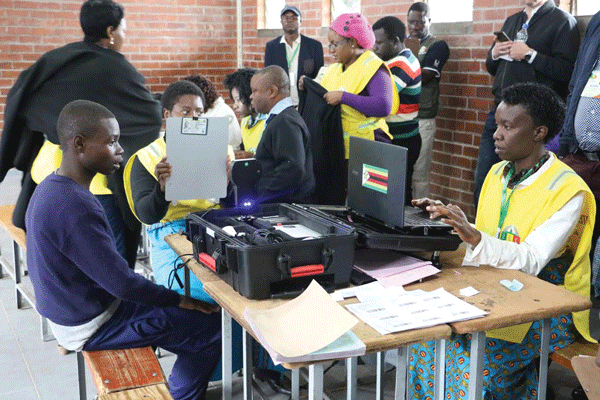 PLUMTREE residents have petitioned the Zimbabwe Electoral Commission (Zec) protesting against poor location of biometric voter registration (BVR) centres and inadequate voter education in the area.
BY SHARON SIBINDI
In their petition, the Plumtree Combined Residents and Development Association (PCRADA) called on Zec to establish a temporary sub-office at ePhaneni bus terminus, which they said was more accessible.
"We, as an association, greatly appreciate the extended voter registration dates from January 10 to February 8.
From the survey we carried out, as an association, we discovered that most of Plumtree residents have not registered due to a lot of challenges which include the current voter registration office at Stand Number 140, Peter's Street, is located at the edge of the town. The old-aged and the disabled can hardly reach the registration point," the petition read.
"We are requesting for a temporary voter registration at ePhaneni bus terminus and it is located in the Plumtree CBD."
Residents' association chairman, Richard Khumalo said poor information dissemination had contributed to the low uptake of the BVR in the area.
"Information dissemination is very weak, no advertising posters at strategic public places. Proof of residence, though it is required on registration, many people are still unaware that they can register using affidavit forms," the petition read. "As an association, we are ready to support advertising and broadcasting relevant information through road shows as soon as you establish the voter registration sub-office at ePhaneni bus terminus."