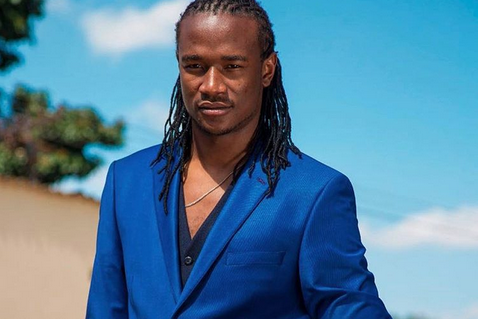 WHEN Keen Mushapaidze took over the reins from Filda Muchabaiwa as musician Jah Prayzah's Third Generation band manager in 2015, his simple message was that he would make the Kutonga Kwaro hitmaker big.
BY WINSTONE ANTONIO
Back then, he probably sounded over-ambitious, having set himself the target of pushing Jah Prayzah up into Oliver Mtukudzi and Thomas Mapfumo's league.
"It is my dream and wish, not taking away what others have already done, to make this brand (Third Generation band) internationally recognised just like what the legends, Oliver Mtukudzi and Thomas Mapfumo have done in raising our flag high," he told NewsDay Weekender then.
"We want to take music as business that is able to bring better livelihoods among our band members. I have to make sure that band members are happy because that will encourage them to work hard."
Mushapaidze, a holder of a marketing degree, abandoned his job in the banking sector to venture into showbiz, as he joined the Third Generation band in 2013 in the public relations department, dealing mainly with corporates.
Three years down the line, he appears to have spun the magic wand, as Jah Prayzah's stock in music has risen significantly over the last two years, with the band bagging top regional accolades.
Under Mushapaidze's management, who last year was honoured with the Manager of the Year award at the Zimbabwe Business Awards, Jah Prayzah has become a darling of many across the region, carrying the man of the moment tag managing to break fresh ground in many areas.
He has collaborated with top African artistes such as Tanzanian music icon, Diamond Platnumz, Mzansi award-winning music group, Mafikizolo and popular Nigerian singer, Davido, bringing a new dimension of international flair to his music.
In an interview with NewsDay Weekender yesterday, Mushapaidze said he was happy to have achieved some of his set targets.
"I would like to thank my big brother, Jah Prayzah, for having so much faith in me by trusting me with one of the biggest entertainment brands to ever grace Zimbabwe, even when I had no faith in myself," he said. Mushapaidze said the Third Generation band has been amazing over the years, making his journey an enjoyable one, with exciting challenges that they have overcome as a team.
The manager attributed his success to innovation and support from the band.
"As a manager, you have to come up with ideas and plans behind the scenes to ensure the goals are achieved, but this only happens with the support of the entire team you will be leading, who also share the same vision," he said.
Mushapaidze, however, refused to be distracted by the dizzy heights the band had scaled so far.
"Of course, we are yet to get the there. But definitely, we are in the right direction through dedication, hard work and team work, which has made it easier for me to implement the ideas to achieve our goals and grow the brand, as we also take the work ethic into cognisance that also helps to deriving financial value."
Mushapaidze said the love of his life, Michelle, had been the wind beneath his wings.
"She has pushed me to be a better person," he said, adding that she had afforded him the space to attend to his demanding job.
He also said his brothers — Praise Yanai and Davis — had motivated him over the past years, but reserved his biggest shout out to the fans, affectionately known as masoja (soldiers), and God.
"The fans have never been short of amazing. I thank God for giving me a voice inside that I use to pray and reach to Him for guidance and protection."